It didn't take long for HBO's "Hard Knocks" to get to the core of what Jon Gruden's Raiders are about. The show, which premiered Tuesday night, postured Gruden and his squad within the first minute of the show as "Coach Chucky" addressed his team. Can't think of a better way to open the season premiere of Season 14 of "Hard Knocks" than with a fantastic speech from Gruden about being dream killers.
"Everybody right now has dreams, don't they, guys?" Gruden asked. "Everybody in the NFL dreams of making it in the NFL. I got a dream of winning a Super Bowl. I got a dream of being in the Pro Bowl. I'm really not into dreams, anymore, ok? I'm into fucking nightmares. You guys with me on that? You gotta end somebody's dream. You gotta take their job. You gotta take their heart."
The episode opened with the traditional documentary style direct interviews prior to camp with each of the more prominent names like franchise quarterback Derek Carr, but it became obvious pretty quickly that offseason acquisition Antonio Brown is going to be a major focal point, and why not? The dude is exciting and daring, although — thanks to what appears to be a boneheaded injury by failing to wear protective shoes in a cryo chamber — this was probably most of the footage of Brown practicing all camp.
It almost immediately jumped into Antonio Brown's frostbitten feet, which are disgusting (see below). The dude's feet seriously look like he walked all the way to Mordor and back then back to Mordor again because he forgot his keys on Mount Doom and decided to take a quick detour to Oz to pick up a hot air balloon to take him the rest of the way.
After a strong career sizzle reel of Brown killing it in Pittsburgh, the show shifted gears for a second to one of the more humorous developing storylines. Raiders rookie safety Johnathan Abram apparently has a bit of a sweet tooth. As he was rolling into camp with his luggage, it was revealed the former Mississippi State Bulldog bought five of every snack at Target to the tune of $500.
Wilford Brimley cried a little.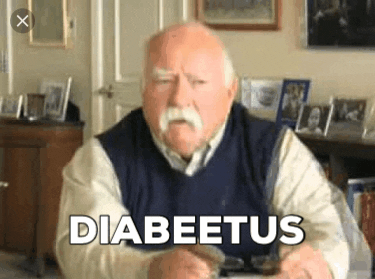 The first major team meeting had Gruden addressing the team about expectations within the team community, preaching about the Raider Way. The ball coach stressed the team's "No Hazing" rule, praising the Raiders' team culture. Players will still be allowed to sing their fights songs but, apparently, nobody is destined to be duct taped to the goal posts this year.
Some of the more lax parts of practice are always the best sound bites because they are more intimate looks at the players in between the intensity of the workouts. When the players are getting loose, stretching, or when Carr's teammates, rookie Foster Moreau and what looked like WR Marcell Ateman, playfully making fun the fact their QB wears baby oil at practice. Carr responded by welcoming and embracing the dad style of nose zinc sunscreen.
A classic practice moment occurs a few minutes later when AB's kids ask where Ben Roethlisberger, his former QB, is. Brown was noticeably hobbled and his feet — and his dedication to his teammates — looks like it's going to be tested within the show's narrative. You know HBO is gonna push that storyline hard.
The first underdog story of the season follows undrafted rookie free agent Ronald Ollie, who also appeared on the Netflix show, "Last Chance U." I already had a bad feeling about his story, even if I already knew how it ended. Don't get me wrong. I'm still rooting for him while I watch, as if something could change from the team transaction last week. He's playful and fun, but his lack of toughness in drills and his health are problematic for Gruden and his dreaded roster ax.
Unfortunately, Ollie's career path with the Raiders was destined to go down the same career path on the show many a "Red Shirts" did on Star Trek or some random no-named "Game of Thrones" character who bumps into The Night King in the restroom beyond the wall.
The drone shots of Napa are gorgeous. Maybe the best part of the show came when rookie first rounder Clelin Ferrell headed to a vineyard with Abram to go horseback riding. Abram just keeps surprising after revealing he raised a horse when he was younger. Watching the two NFL first rounders ride the horses was almost as classic as watching Mitch, Phil and Ed ride their horses for the first time in "City Slickers." One writer even compared them to Butch Cassidy & the Sundance Kid.
Clelin Ferrell and Jonathan Abram we're not alive when this classic was made, but when I saw them on Hard Knocks tonight, they made me think of it. Butch Cassidy & the Sundance Kid. pic.twitter.com/cY9H3JK0B4

— Heidi Fang (@HeidiFang) August 7, 2019
Abram seemed to annoy Gruden at one point because he's so dang hungry to hit someone in practice. Abram's smart-assed comments might not mesh well with Coach Chucky down the line, but the two seem to have some genuine chemistry. Gruden seems to enjoy joking with all of the players about the large ax he wields on cut day. If the dude is willing to trade Khalil Mack, one of the best players alive, it's obvious nobody wants to get on his bad side. Feels like he's half-joking with a tinge of "get your shit together or else."
As we approached the third act of the episode, Ollie came up lame and struggled again with the condition and the training regiment. Defensive line coach Brentson Buckner even pleaded with the kid to be more professional and take care of his body. Ollie seemed allergic to the training room, which spelled his doom. He didn't have room for letting up and he received the first "cut day montage" of the season as his bags were packed for him and his stuff is removed to Hozier's sad tune, "Sunlight," replaced by the gear from new signee Ethan Westbrooks.
Ok, sidebar, Abram sure does like to talk. He just needs to learn how to speak because he may be able to cover the best wide receivers in the league, but he totally lost his battle to pronounce the word "salmon."
Jonathan Abram vs the Word Salmon. 😂😂😂 #HardKnocks pic.twitter.com/f6A0UFsOgP

— Kip Smithers 🏁 (@Chughes612) August 7, 2019
Vegas stable Guy Fieri brought some spice to the episode as he snuck into practice as did rapper G-Eazy, both mingling with the players. Last time I saw G-Eazy was at the Palms here in Vegas performing a quick set for us at KAOS in a tailored suit that looked like he stole it from Stanley Ipkiss in "The Mask."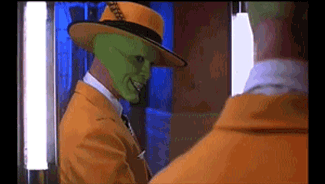 The show finally jumps to an interesting storyline surrounding controversial Pro Bowler Richie Incognito. While he's had his trouble, the Raiders took a chance on him. He comes across well in the first episode, and this season of "Hard Knocks" could be the best PR for the big man, if he can keep his head. Hard to believe he was the same dude who was bounced from Miami for bullying a teammate and is suspended to open the season for his arrest after threatening that he "wanted his father's head cut off for research purposes" before reportedly walking through the funeral home punching caskets.
And, it wouldn't be a Raiders show if the legendary John Madden didn't make a quick appearance to explain the importance of the seven-man sled.
The premiere took a solemn note as the show honors recently deceased Raider legend, Cliff Branch, who passed away this past weekend at age 71. Gruden's speech at the end is poignant in how he stressed the family within the unit, imploring his players to take interest in their teammates' families as well.
From loss to life, the finale of the show featured the families of the team spending time together at a team function. We forget these players and coaches are humans, with families, and not just some fantasy football asset.
The episode really gave great insight, as a whole, into the Raider Nation. While so much has been made of the team's offseason and apparent dysfunction, the episode is a near-perfect a sports-centric example of Cinéma vérité. With quality narration from Liev Schreiber and a great soundtrack, the premiere of "Hard Knocks" is a home run for HBO's series. Truthfully, this could end up setting the bar so high for this show, it may never recover. If you haven't watched it yet, tune in. It really is some great sports filmmaking from director Tim Rumpff.
EPISODE SCORE: A-