Despite the fact new UNLV basketball coach T.J. Otzelberger has only been in the job for less than three months, the Wisconsin native has already logged more miles than Tommy O'Callahan and Richard Hayden drove selling brake pads across the midwest back in the spring of 1995. The new Runnin' Rebels coach has taken the wheel and made his presence felt within the community thanks to the UNLV Basketball Caravan, not to mention a few big "gets" on the recruiting trail.
With calves that would make Johnny Drama of "Entourage" fame jealous and an enthusiasm that is clearly magnetic, Otzelberger has courted the Vegas community — and potential recruits — with great success. And, while most of his public events find him talking basketball and recruiting, Sin City SM wanted to give local fans a chance to learn a little more about their new skipper so here are 16 random-as-heck questions with Coach "Otz."
1. As a midwesterner from Wisconsin, what has been the biggest cultural shock (helicopter ride aside) when it comes to Las Vegas compared to Wisconsin?
It has actually been nice getting to see another side of Vegas outside the Strip. There is a wonderful sense of community here and great people.
2. You were named after Tommy John (T.J.), which shows a generational love for baseball. What drew you to basketball?  
I wanted to play basketball probably because I was always told to focus on baseball. I started my own AAU team when I was young and never looked back.
2. As a high schooler, you started your own AAU team, when club ball was still really still in its infancy. What is the story behind that and how did that experience impact you today, years later, as a coach?
Starting my own AAU team when I was young was due to the fact that I was cut from a team I was on and thought there is others out there that didn't make it as well. So I recruited a coach and players and started my own team, that experience has helped prepare me for being a basketball coach.
4. You transferred in to UW-Whitewater, a Division-III school, for your final two years of basketball. How did the experience impact you as a person, player and coach, being an hour southwest of where you grew up?
It definitely helped continue to teach me how to be a hard worker on and half the court, and has helped with my experience as a head coach, because being a player I can relate to kids I am recruiting.
5. As a fellow Wisconsinite as the late SNL star, what is your favorite Chris Farley film and why? 
"Tommy Boy" is my all time favorite Chris Farley movie. It is an all-time classic!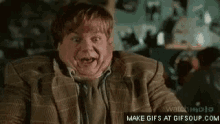 6. With the Las Vegas Raiders coming to town, are you a Packers fan and will you be switching allegiances now that you're here in Vegas?
I wouldn't say I am a diehard Packers fan but now that I am in Vegas I will definitely cheer for the home town team of the Raiders.
7. Not all coaches live healthy lifestyles and, staying fit is obviously important to you (as evidenced by your work at UFC this past week and your calves-haha), how do you feel that benefits you as a coach, which requires a great deal of hours and energy working and building? 
Staying fit gives me the energy needed to coach and recruit at a high level. With demanding hours for the job, it is important to live a healthy lifestyle. Players respect the fact that I am in good shape, and if they see the head coach take his health seriously then they will take care of themselves from a nutritional standpoint.
8. Have you seen any of the "Vegas Shows" yet, and, if so, which was your favorite and why? If you haven't, which show would you like to see most and why?
Unfortunately, I have not seen any shows since I have been in town. I have been focused on building a team and getting out into the community.
9. If you had to choose which member of Vegas lore (Frank Sinatra, Dean Martin, Sammy Davis Jr., Jerry Lewis, Elvis, Liberace, Wayne Newton, Garth Brooks, Celine Dion, Elton John, Penn & Teller, or other) to hang out with for one night, who would you choose and why?
 That is a tough choice and I don't think I could just choose one. They are all unique in their own way and have had a profound impact on Las Vegas.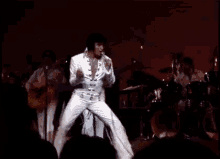 10. You are entering a fish bowl of a city that loves its Runnin' Rebels, what has been the most difficult adjustment in taking the job and why?
The biggest adjustment is just finding the time to meet all the wonderful fans and people in this city. Fortunately with this coaching caravan I have been lucky to meet a lot and everyone has so many great UNLV stories.
11. You and your family's acting skills in your Applebee's commercial was Oscar-worthy. If you could compare yourself to one actor in Hollywood, who would it be and why?
I would probably say Matt Damon just because I love "Good Will Hunting."
12. Speaking of your family, how has the adjustment been for your young family here in a completely different environment than Brookings (eve more, Australia for your wife) and what is your family's favorite bonding activity now that you're somewhat settled here a few months after taking the job?
My wife, Alison, loves the weather. We like hanging out by the pool at our house and spending time in our backyard with our kids. We are loving Las Vegas.
13. Your wife, Alison, obviously loves basketball, played in the WNBA for the Seattle Storm, even winning a title in 2010. She also coached collegiately for a short stint. With the Las Vegas Aces landing Liz Cambage, a fellow Ozzie, will your family be out supporting the young Vegas franchise? 
We went to the season opener against the Sparks and we love being in a city that has a big fanbase for the WNBA.
14. If you were forced to relive one 10-minute block of your life again and again for all eternity, what 10 minutes of your life would you choose?
I think there are some really good times in my life and it would probably be anything with my wife and kids.
15. In your "training videos" produced by Championship Productions, you preach driving the ball downhill to get to the rim and a strong transitional offensive attack. How does your offensive philosophy align with the Runnin' Rebels and is it a reflection of your "go go go" personality?
 I definitely want to be high energy and up-tempo. I think people will love watching us play.
16. Finally, as you impact the lives of countless young ball players, who has been the most influential person in your lifetime and why?
I would have to say my kids and my wife as they continue to make me a better person.
Everything I do is for my family.