With the Bulls victory over the Grizzlies Wednesday night, they have now won 4 out of their last 5 games. It is fair to say they are riding as high as Snoop Dogg on a….. well actually every day.
The Bulls capped off February with a W in Memphis last night 🙌

Take another look at how they got it done 👀⬇️ pic.twitter.com/CTJqU1anKD

— Chicago Bulls (@chicagobulls) February 28, 2019
They are now officially 2.5 games out of the bottom three in the league and are really hitting a stride in this 2nd half of the season. Now, if you have been reading my content, I think I have made it pretty clear on how we want to treat this season.
Is Zion Telling Us He Wants To Be A Bull By Any Means Necessary?
Can The Bulls Just Chill The Hell Out Please?
The Bulls And Cavs Just Had The Biggest Tank Battle Since WWII
Bulls Cap Off The Weekend With An Epic Battle For Mount Zion
My Full Court Press On The #TankForZion Campaign Has Officially Begun, Here's Why
It really is tough rooting for a tank, it feels like a "damned if you do, damned if you don't" situation. When the Bulls lose and embarrass themselves, it is a step in the right direction for the future, not the present. When they win, it is positive for the current roster, but ultimately can be a detriment for the future of the organization. As a fan, it plays tricks on my mind constantly.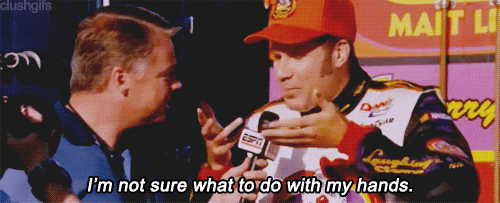 As for why this is the biggest weekend of the year for them? We have a two-game weekend series with the 21-41 Atlanta Hawks. This is a weekend that I believe will not be split, one team is going to walk away with 2 wins. If we lose these games, we are still in the hunt, or possibly have closed the gap between us and the Cavaliers. If we win both? Start scouting the top white Big 10 players because we will probably be getting a pick in the 7-10 range.
This is the weekend where on draft night the Bulls look back on and ponder. This is the turning point of the season, vastly approaching the Final Crusade to take over Mount Zion. The thing I would be most angry about if we lost both games though? It is that it would be to the ugliest dude in the NBA.
I will leave this up to debate for all you readers. It is the first thought in my mind every time I watch him play. I am sure he is a nice guy and probably will lay with more women that I can in 5 lifetimes. But I won't sit here and not address the fact that he looks like I pressed down his face with my ass, and then shaved a perfect yarmulke on his head. Nope. I would not be doing my journalistic duties if I do not mention it.
I will leave you with this Bulls fans- we have been in purgatory long enough. You would think they could learn from last year to not do this again. WE CAN'T FUCK THIS TANK UP FOR THE 2ND STRAIGHT YEAR, IT JUST ISN'T RIGHT. I WILL KEEP TYPING IN ALL CAPS BECAUSE IT IS MAKING ME TYPE THE KEYBOARD SUPER AGGRESSIVELY AND IT IS RELIEVING. HERE IS WHAT I WANT TO SEE 30 TIMES THROUGHOUT THIS WEEKEND.
Bulls somehow blow a 4 on 1 fast break and Noah gets a dunk on the other end pic.twitter.com/qEctipFxyw

— The Render (@TheRenderNBA) February 28, 2019
INJECT THIS VIDEO INTO MY VEINS AND LET'S BRING ZION HOME TO CHICAGO.