Hey guys, Nick here again. How was your ash Wednesday? Did you give up anything for Lent? I found myself in church pondering if I should give up hoping the Bulls lose every fucking game the rest of the season in order to be in the best position possible to draft a once in a generation cyborg that can turn around an absolute shit show of an organization and make being a Bulls fan fun again. But here we are, and the Bulls just took down the 76ers in a very entertaining, hard-fought battle.
😮@ZachLaVine does it all.

The clutch bucket for the lead and eventual win: pic.twitter.com/TLb96UEvXS

— Chicago Bulls (@chicagobulls) March 7, 2019
The Bulls are starting to look like they really have something going here. With Jim "The Bulldog" Boylen (just totally made that nickname up right now) at the helm, I was starting to get suspicious of just how he may be doing this.
Jim Boylen says he's never been a part of a finish like that. Says Otto Porter was already taking a drug test, which is why he wasn't on the floor at the end.

— Darnell Mayberry (@DarnellMayberry) March 7, 2019
The NBA can't even fathom this short spurt of success. They have to be on some sort of drugs right? Is Jim Boylan funneling PED's into the locker room to save his job? Luckily I have some inside sources close to the organization that leaked me the video confiscated from the NBA front office.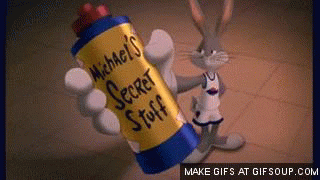 In all seriousness though, the Bulls are now showing that they truly do have some talent and are panning out accordingly. Yeah, Cleveland fans are thanking us right now and believing that they have a chance to be relevant once again in the next 50 years. But that is why they are Cleveland — so cute watching them get their hopes up.
Regardless if the Bulls keep winning some games here and there, it is unlikely they will be out of the top 5 in this years draft. Hell, we got D-Rose with the #1 pick having the lowest percentage to do so; in the words of the great philosopher of our time Kevin Garnett "Anything is possible!".
But I do not want to focus on the draft, I want to take a look at the implications these games mean for Free Agency this summer. With high profiled free agents, what are the two things they typically look for in a new destination? Money, lots and lots of money, and the opportunity to go to an organization with the chance to win.
The Bulls aren't like the other teams in the rat race for Zion, they are starting to show a new identity and camaraderie through their core. They are playing harder than Johnny Sins on the job. And they are STILL only 2.5 games behind the Cavaliers for the bottom three spot.
ARE YOU KIDDING.@RyArch15 sacrifices his body, Otto Porter launches one up, and @ZachLaVine reminds us that he's a 2 x dunk contest champion: pic.twitter.com/asDLzPWquo

— Chicago Bulls (@chicagobulls) March 7, 2019
Here is the most updated list on the top free agents entering this offseason. The guy that strikes me as someone we can potentially snag is Kemba Walker. Kemba is a guy that not only won me hundreds of dollars in a March Madness pool because I had UCONN winning it all (humble brag). But he has also been the cornerstone of an atrocious Hornets organization for a decade now.
Here is how I would pitch to a star like Kemba. Send him the potential starting lineup for the Bulls next year and ask him if this looks like a team that fucks.
PG- Kemba
SG- Zach Lavine
SF- Otto Porter
PF- Zion/RJ Barrett
C- Lauri
Honarable Mention- Wendell Carter Jr.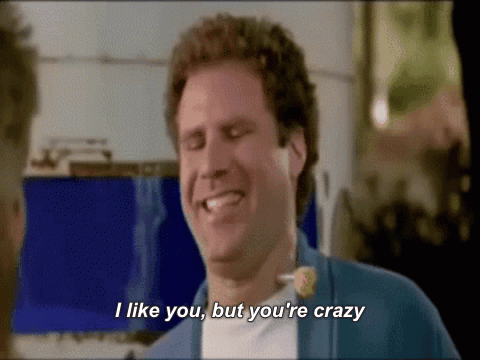 Is this an absolute stretch of the imagination? Sure is. I titled this blog Meatball Alert for a reason. It can most definitely turn into us getting the 5th pick, and Gar/Pax playing tummy sticks with Jerry laughing at how much money they saved this offseason. Maybe the Bulls are only as back as the McRib (limited time only). But a boy can only dream for a better life as a Bulls fan. Join me in convincing yourself that next year, we make significant strides as an organization for years to come.
So as we continue this renegade of "success", cue the music for the man that is ACHING to be a Bull next year.