All-Star weekend, an event that many say has well past its hay day, and the four major sports have been trying to figure out new ways to keep the fans interested. The NFL Pro Bowl has turned into a glorified two-hand-touch football game. The MLB took away the incentive to award the winning league home-field advantage for the World Series, taking away part of the competitiveness and meaning to the game.
The NHL changed its format in 2015 to make it 3-on- 3 tournament with the all-stars, making it much more action-packed, high flying, eventful hockey for even the fake hockey fans out there like me.
The NBA has been heralded for becoming a very progressive league and has seemed to have figured out new ways to attract fans of all age and grow the popularity of the sport. But the All-Star weekend? Well, let's just say that there has been a lot of trial and era over the past 5 years in efforts to attract the viewers to tune in.
Let's not beat around the bush here- the Dunk Contest over the past decade aside from one year has been about as cool as the High School Gym Teacher knocking up your 18-year-old sister. So how can they make it fun again? It's not rocket science, you get a mixture of big-name players, guys that can jump out of the gym, and you throw in a wild card i.e someone really short, or a white guy.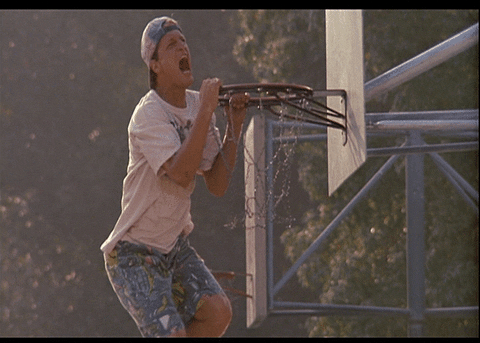 So why is next year already shaping up to be a dunk contest of EPIC proportion? Well, here are some names that have already put their names down for next year.
If you do it I'm in 🤷🏾‍♂️ https://t.co/H5iR2GVd1X

— Donovan Mitchell (@spidadmitchell) February 18, 2019
I can already envision Giannis pulling an MJ in Space Jam and stretching his arm from half court for a dunk.
With a Reply from Gordon "All facts! It's in your city next year 👀". Lavine and Gordon put on a show that has us fans yearning for a rematch, and now it looks like we may be getting our wish.
Hamidou Diallo has already stated that he will be defending his title next year. And who does he want to defend it against? Oh yeah, YOU ALREADY KNOW WHO.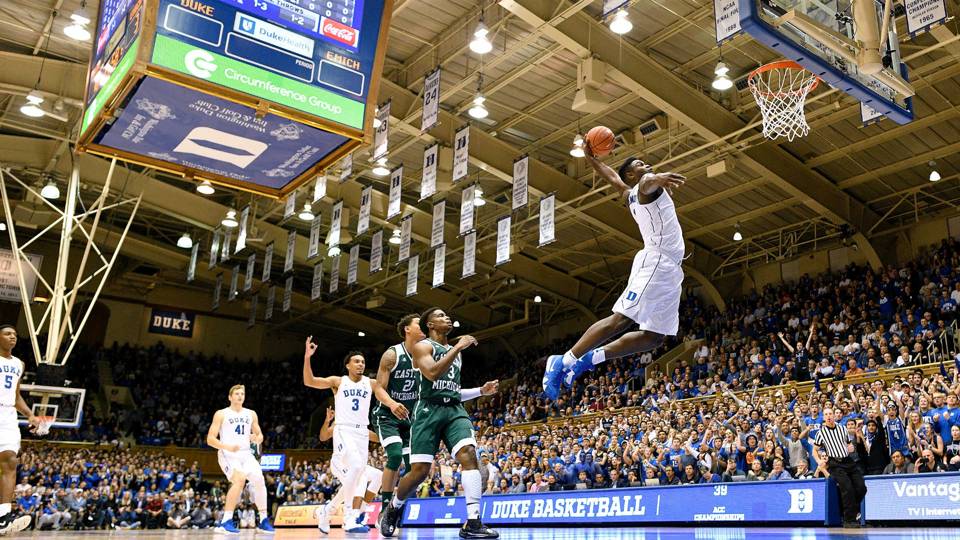 So as a recap, next year we are looking at Giannis, Donovan Mitchell, Zach Lavine, Aaron Gordon, Zion Williamson, and the defending champ Hamidou Diallo. If this doesn't make you go from six-midnight as a basketball fan, well I really don't know what to tell you. This is the type of crew that can not only put on a great showing next year but for many to come going forward.
For some of you reading this, you can think back on the showdowns of MJ vs Dominique in the '80s. Other's look back and think of the Vince Carter era when he pulled of dunks that you still watch when you're killing time at 4:00 on a Friday at the office. This lineup, these players are the ones that will have viewers glued to their screen waiting for something special.
To sweeten the pot even further for us Chicagoans, the All-Star weekend is being held at the United Center next year, so I would start looking to book your tickets now. #MAKETHEDUNKCONTESTGREATAGAIN