Desperate times call for desperate measures. For UNLV's basketball program, desperation has reached the fan base as the team opens Mountain West Conference play at the Thomas & Mack Center tonight vs. Colorado State. Worse is that, despite coach Marvin Menzies still under contract, the rumor mill has disgraced former Louisville coach Rick Pitino attached to the program with a possible $2.5 million offer.
Yes, the same Pitino who was fired "with just cause" amid a federal investigation that saw 10 people arrested, accused of corruption and taking bribes. Yes, the same Rick Pitino who — in 2009 — not only admitted to having consensual sex with his mistress, but also paying for an abortion for the woman who was then charged with trying to extort him. The same Pitino who had his 2013 national title vacated along with a few other seasons thanks to  corruption and recruiting violations.
Have UNLV basketball fans and alumni become this desperate for relevance that they're willing to sell their soul to the devil for a few extra Ws and a trip to the NCAA tournament?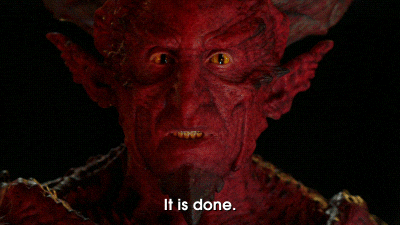 With plenty of strong options out there (ones without ongoing FBI investigations pending), it boggles my mind why this man's name keeps coming up.
Considering UNLV's past history with the NCAA and so many close calls when it came to the 'death penalty,' it seems like a terrible idea to bring in someone who — it seems — has never played by the rules. Throw into the mix Sin City and the temptation he'd face in trying to rebuild a dead-in-the-water program overnight that scumbag Chris Beard blew up in 2016 when be bolted for Texas Texas a week after being formally introduced and ran off all but two of the rostered players.
It's a recipe for disaster…
If there ever was a bad idea for Las Vegas sports, this is it. As UNLV attempts to move towards becoming a credible academic institution (was just named one of the top research universities in the nation), why would it go back to the greasy, slimy world the FBI painted of Pitino? With quality available names like Steve Alford or Fred Hoiberg out there, Pitino seems like that dirty dollar bill found on the floor of the strip club with all sorts of residue soaked into it that keeps popping up in the church offering plate.
It's gross, and so is idea of hiring that version of Rick Pitino to helm the Runnin' Rebels. Now, with unconfirmed reports of a $2.5 million agreement in place, even though current head coach Marvin Menzies is still under contract and working his ass off for the program, it is not only disgusting but disrespectful.
Menzies took the job nobody else wanted (except Stacey Augmon). Two rostered players, a program in ruins that fired its previous head coach midseason, and a fair-weather fan base that would soon switch allegiances to the Vegas Golden Knights because the new expansion team won right out the gate. Vegas fans only root for winners. Even the Golden Knights will eventually feel the wrath of the Sin City Disloyals.
Whatever UNLV's record is, Menzies kept the program afloat during the darkest days in program history. A thankless job indeed, especially if one were to read social media.
No more Mr. Nice guys like Rice/Menzies. UNLV needs a proven winner like Rick Pitino or Fred Hoiberg. Pay up @UNLVathletics

— Shane (@Rebelworks) December 29, 2018
How can anybody possibly think that Menzies deserves more time? 🤪 #FireMenzies #UNLVMbb https://t.co/zV46Hr6wgH

— Jason Vigil (@jasonvigil88) December 27, 2018
Oddly enough, Pitino just accepted a new job with the Panathinaikos in Greece. It would take Pitino breaking his word with Panathinaikos (ala Chris Beard) to even take the job with UNLV. In fact, because Menzies is under contract through 2021, the earliest the job would be open is March, which means Pitino would spend the next three months in his new job only to bail on his current players. Common sense says that would put UNLV at risk for Pitino bailing on them once another more popular job becomes available down the line.
We aren't a sports person, but this got our attention: Rumor is Rick Pitino will coach UNLV men's basketball, five-year deal for $2.5 million a year to be announced after the Mountain West Tournament in March. (1 of 2)

— Vital Vegas (@VitalVegas) January 1, 2019
Pitino nearly UNLV coach previously, but went with Louisville after brouhaha involving his wife being dropped curbside at McCarran rather than being escorted in. Pitino was later fired after an FBI investigation into recruiting fraud. https://t.co/kn15W6Rypa
(2 of 3)

— Vital Vegas (@VitalVegas) January 1, 2019
Pitino recently took a coaching gig in Europe with Panathinaikos, whatever that might be, source assures that's temporary. (3 of 3)https://t.co/jmwFOq9x7P

— Vital Vegas (@VitalVegas) January 1, 2019
Another reason he could be considered a snake, IF these rumors are actually true and not simple click bait. More so, if the rumors are true that he has a secret $2.5 million verbal agreement with UNLV, why would he take the Greece job in the first place? A three-month stopgap? What, is Pitino broke? Makes no sense to take a job overseas with an agreement in place to start working at UNLV in March.
Either way, the choice of Pitino as UNLV's head coach is not only a bad idea, it reeks of slime and back-room deals with admin and boosters. If he is already sliming his way into this job from afar, the amount of disrespect he is showing to the current contracted coach shows his ethics have not changed one bit.
Are we really ready to go back to the days where Freddie the Fixer hangs out with UNLV's best and brightest now that sports gambling is legalized across the nation? Is UNLV prepared to spend the next five years or more looking over its shoulder at the FBI and NCAA? How important is winning if it comes at the cost of one's own moral compass?
"For what profits a man if he gains the whole world but loses his own soul…"
Let Menzies finish the season, evaluate with logic and numbers (not knee jerk reactions), allow Menzies to argue for his job and performance, then UNLV athletic director Desiree Reed-Francois can make an educated decision before moving on to a coaching search that should be about more than just winning, but character and integrity.
If Lon Kruger can win at UNLV without being a cheater and a slime ball, there are other coaches who can do the same. But let Menzies see his plan through. UNLV has struggled to a 6-6 start this year, but sometimes things click when a team sees the writing on the wall. With Shakur Juiston and Cheickna Dembele out for the year with injuries and potential medical redshirt waivers, perhaps the 2019-2020 Rebels are the team Menzies has spent the last three years building towards after he took over a broken UNLV program.
Either way, engaging in contract talks with another coach while one is currently working is scummy, and I hope these are mere rumors. Maybe Pitino has changed and turned over a new, more ethical leaf. Only time will tell, but UNLV has enough bad karma hovering over its head. No need to add to it. Give Menzies his time, and — if a logical decision is made to move on — do it with class, as Menzies deserves as much, and go pick up a coach that can both win and win without an asterisk.
Anything less would be disappointing.