Last night during the Blackhawks game, beloved Blackhawks' mascot, Tommy Hawk, manhandled a "fan" who was up to no good — and he looked good doing it. It was total domination from the start and Tommy controlled the entire exchange. Basically, this was a combination of Randy Couture and Kurt Angle in their prime. See for yourself, you won't be disappointed!
Edit: Original video was swapped with the Chicago Sun-Times version after they purchased the rights.
Blackhawks mascot Tommy Hawk was attacked at the United Center by a fan, @madkenney reports. https://t.co/SxfFKvmeXd pic.twitter.com/ljlYDrmb4T

— Chicago Sun-Times (@Suntimes) December 16, 2018
For the UFC and wrestling fans out there, Tommy Hawk executed a beautiful German Suplex and put on a "Ground and Pound" clinic. This matchup was about as one-sided as it gets.
The fight was rumored to have started over the fan trying to take off Tommy Hawk's head. That's a no-no!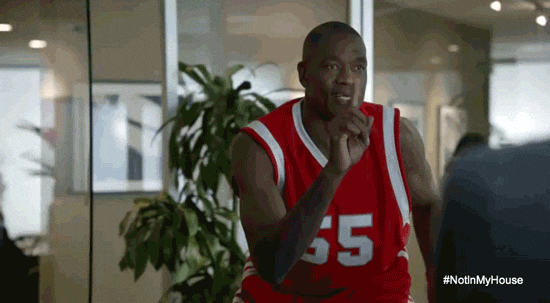 The following tweet is a recollection of hearsay from those at the United Center and not an official statement from the Chicago Blackhawks or the United Center.
The guy was trying to rip off the head.

— Julie 🐸 (@FroggieJ) December 15, 2018
In this situation, I think it's pretty clear that Tommy Hawk was in the right here. He was only defending himself, the Tommy Hawk character, and the property of the Chicago Blackhawks. We'll see what happens, but I hope he doesn't get in trouble for this fight. If he does get in trouble, it looks like Tommy might have a future in the UFC or WWE. Also, I hope the "fan" gets a lifetime ban and turns in his man card.
Moral of the story: Don't f*** with Tommy Hawk or the Blackhawks.
For more Blackhawks news and updates, follow the author @Certified_TonyG on Twitter.