The "powers-that-be" in the WNBA have struck again, this time forcing the Las Vegas Aces to forfeit a crucial game against the Washington Mystics after major travel issues forced the team to sit in an airport terminal for 25-plus hours.
When the Aces arrived at McCarran International Airport at 11 a.m. last Friday for their 1:13 p.m. flight, the WNBA team never could have imagined what followed. After nearly 26 hours stranded at the airport and arriving hours before the scheduled opening tip, the Aces announced they would not be playing. Despite the dangerous circumstances, WNBA officials announced Tuesday the Aces would forfeit the postponed game to the Washington Mystics.
"While not ideal, it was the best available solution to accommodate both our fans and the scheduling challenges," WNBA president Lisa Borders said in a statement Tuesday. "Since the Aces chose not to play, the result is a forfeit."
Translation: Since the Aces — who are already vastly underpaid when compared to their male counterparts and are forbidden from using chartered jets for travel — chose to protect their health (since it's obvious it is of no concern to the higher-ups at the WNBA), they must forfeit.
"Our entire organization has the utmost respect for the very difficult decision our players made, and we stand with them," Las Vegas president of basketball operations, all-around badass/coach Bill Laimbeer said in the team's statement posted on social media.
As a fan, and a human being, I applaud the Aces for taking a stand. Maybe it's because rookie star A'Ja Wilson and guard Kayla McBride have been so outspoken about pay equality within the league. Maybe it's because the owners are cheap bastards. Maybe it's because Washington head coach Mike Thibault whined like a petulant child instead of a concerned coach.
Doesn't matter either way. The WNBA should be ashamed of itself. With ratings up almost 40 percent this year with the addition of the Aces to the league, you'd think the league leadership would protect its investment but, really, it's not that big an investment when you pay the players a fraction of the league revenue, especially when compared to all other major league men's sports.
Worse is the idiotic ban on using chartered jets. WNBA rules state all teams must fly commercially. The league hasn't stated specific reasons for the policy, other than to create an even playing field between teams that could afford to charter a flight or borrow a jet from a brother NBA team and teams without the resources to do that.
A chartered jet from Vegas to Washington is almost $20,000, which is about half the yearly salary of many WNBA players. The league has capped max salaries at $110,000 while the owners take home 80 percent of the revenue every year. The lowest revenue share in mainstream major league men's sports has the owners taking home less than 55 percent of the league revenue.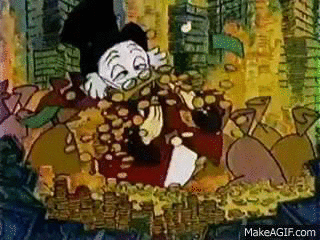 One can almost hear the ice bags crunching on their knees when they were sitting in a terminal for more than a full day.
ELEVEN HOURS to tip-off, 2.5 hrs til Flight departs Dallas for DC #overbooked pic.twitter.com/t1TDhS1xCJ

— Carolyn Swords (@CarolynSwords) August 3, 2018
You can be damn sure this would never have happened to an NBA team. Then again, the NBA doesn't have an idiotic rule banning chartered jets for its underpaid athletes.
Hell, LeBron James is set to make more than $45,000 PER GAME next season. He could have easily chartered 14 jets in the time it would take for him to lose yet another NBA Finals series.
For Wilson, the whole ridiculous travel ordeal was documented on Twitter.
Been at the airport for 6 hours…flight cancelled …woo chile this flying commercial is something else 😒

— A'ja Wilson (@_ajawilson22) August 3, 2018
Then you want us to land at 1pm and play at 7pm ….uhhhh that's not healthy

— A'ja Wilson (@_ajawilson22) August 3, 2018
Like we have really been here at the airport since 11am and it is now almost 6 pm…..and we are expected to play at a high level tomorrow …

— A'ja Wilson (@_ajawilson22) August 3, 2018
Despite the ridiculous travel problems, some members of the squad made productive work with the full day of delays. Lindsay Allen and Moriah Jefferson prepared for civic duty by hopping on the web and registering to vote.
Got a minute? @LA_Cruisen & @_BonnBonn registered to vote while waiting for our flight! 👉 https://t.co/FF3qpHS5p2 pic.twitter.com/hyiK0OrZAq

— Carolyn Swords (@CarolynSwords) August 2, 2018
Of course Mystics coach Mike Thibault's whining and lack of empathy didn't play well with fans.
Mike Thibault is an asshole. Aces were in various airports with delays and cancellations for damn near 24 hours. No one wants to play a high intensity, play-off potential game with damn near NO sleep.
Fuck Mike Thibault.

— Chanel aka the blues in yo left thigh 🌈 (@AwkwrdButterfly) August 4, 2018
In the end, if the Aces find themselves one game out of the playoffs when the season ends, it will still be a worthy cause. The Aces have already ruffled the feathers of the ruling class in the WNBA, questioning with conviction how the business has been run for so long.
Something tells me A'Ja, Kayla, and the rest of the surging Aces squad isn't going to be silenced by a pathetic decision (perhaps a vindictive one) from the same people who make their nest egg on the backs of these hard-working women.
Watch me work? Naw. Watch me revolt.