Stan Bowman and the Blackhawks made a splash in Free Agency today with 3 signings, but it was lackluster, to say the least. Chris Kunitz is a 38-year-old 4th line forward, Cam Ward is a 34-year-old backup goalie who is going to earn $3 million, and Brandon Manning is yet another 3rd line defenseman to add to the pack of slackers.
OFFICIAL: Forward Chris Kunitz and goaltender Cam Ward have signed 1-year contracts and defenseman Brandon Manning has inked a 2-year deal with the #Blackhawks.

Welcome to Chicago! pic.twitter.com/K0y1kuAL1z

— Chicago Blackhawks (@NHLBlackhawks) July 1, 2018
Then, to make matters even worse, StanBo decided to hand out yet ANOTHER No Trade Clause to the new 34-year-old backup goalie, Cam Ward.
Cam Ward's deal in CHI is one year, $3M with full NTC.

— Bob McKenzie (@TSNBobMcKenzie) July 1, 2018
This aging Blackhawks team just got a hell of a lot older and not much better. If anything, you can make a case that the team actually got worse with these signings. StanBo may have just sealed his own fate with this latest free agency stunt.
Scott Powers of The Athletic recently reported that the Blackhawks are done making moves for the day.
The Blackhawks are likely done with any signings and trades for today, a source said.

— Scott Powers (@ByScottPowers) July 1, 2018
What Does Free Agency Mean for the Future?
Although NHL Free Agency just started at 11 am CST, StanBo has already crushed my hopes for next season. My outlook on the 2018-19 season went from cautiously optimistic to "Are you f***ing kidding me?!" real quick.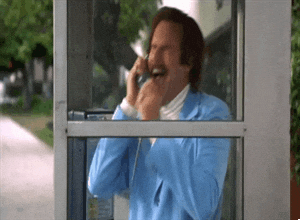 There are a couple moves that StanBo & Co. can do to somewhat make up for this absolute joke of a start to Free Agency.
Option #1: Trade Marian Hossa's contract to a team looking to get to the NHL Salary Cap floor, such as the Arizona Coyotes, Vancouver Canucks, or Florida Panthers. The Coyotes have taken on contracts in the past. Vancouver has a criminally high amount of cap space over the next few seasons, so many teams will be contacting the Canucks for some salary cap relief. Florida has a lot of young players with cap-friendly deals and has some wiggle room with their salary cap situation.
Option #2: Another option would be to find a trade partner for Artem Anisimov. After seeing some of the deals that players have gotten so far in the 2018 Free Agency period, Anisimov's once large contract actually becomes more reasonable.
Looking at these deals rolling in, Anisimov for $4.5 is pretty reasonable. If they have a large signing in mind and need the space, sure, but it's tough to imagine getting a better player for the game money.

— Jay Zawaski (@JayZawaski670) July 1, 2018
Let's hope that Day 2 of Free Agency turns out better than Day 1. For my sake and the rest of Blackhawks Nation's sanity. Dear Stan, let's come up with a better plan.