Rumor has it coveted Ottawa Senators defenseman Erik Karlsson is coming to Las Vegas. Rumor has it coveted Ottawa Senators defenseman Erik Karlsson is headed to Dallas. Wait, rumor has it coveted Ottawa Senators defenseman Erik Karlsson is now headed to the Tampa Bay Lightning. If this lead annoyed you, welcome to NHL free agency on social media, where unconfirmed sources might be an NHL executive or David Berkowitz's neighbor's dog. The whole process has been a headache.
Karlsson may indeed end up with Tampa Bay. Or Vegas. Or Dallas. Or the Golden State Warriors. It'll happen when it happens, but the process has been awful. Filtering through the constant barrage of click bait and rumor mongering, especially on Twitter, has been harder than rummaging through giant piles of dinosaur shit to figure out why a triceratops is sickly and lethargic in Jurassic Park. In fact, I'm pretty sure I'd rather go arm-deep in a T-Rex's prostate than filter through the NHL trade rumor refuse currently floating around the social media universe.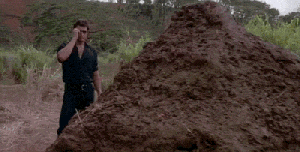 In the information age we live in, clicks are golden, which is why so many sites and social media accounts post inflammatory, unconfirmed rumors. The Karlsson sweepstakes have been more frustrating than LeBron's Decision 3.0. Tons of Twitter accounts keep throwing out franchise-specific narratives to draw in the most followers without any semblance of credibility.
In less than 36 hours, Karlsson has gone from "almost certainly" a Golden Knight to "definitely" headed to Dallas to, now, destined for Tampa Bay. The whole rumor mill started innocently enough, but has devolved into lawn dart guessing and Ouija board reporting, all for the sake of followers and retweets.
Here is a short timeline
As of this morning, I know of four teams still involved in the Karlsson and Bobby Ryan talks: VGK, NYI, COL and NSH. It sounds like Karlsson would most prefer VGK and NSH but discussions are ongoing. And there may be other teams involved. OTT is trying to get this done today.

— NHLRumorMill (@NHLrumorsOT) July 3, 2018
The early talk shifted towards Vegas being almost a sure thing.
While there are at least 5 teams I know of involved in the Karlsson process, VGK remains the favorite to land him. They've signed pieces the last few days to be prepared to move two roster players and multiple picks for Karlsson and Ryan.

— NHLRumorMill (@NHLrumorsOT) July 2, 2018
Then, Tampa Bay was out, according to their "people."
My people may be wrong but TB and NYR are both out.

— NHLRumorMill (@NHLrumorsOT) July 3, 2018
But, wait! Here comes Dallas.
It appears it is a bidding war now between VGK and DAL for Karlsson. VGK offer isn't as good but they'd take both Karlsson and Ryan. Source says if VGK improves offer it gets done otherwise DAL is the spot.

— NHLRumorMill (@NHLrumorsOT) July 4, 2018
Sometimes, even the rumor mill gets so tired of spreading rumors so it takes a little break to enjoy the rest of their Fourth of July holiday…by spreading a rumor trade talks had been put on hold for the next 24 hours (so the rumor mill mongers can get a little drunk and come up with their next great clickbait rumor over the holiday).
On the Erik Karlsson front. It no longer sounds like Dallas or anyone is the front runner. Talks with 4 teams are ongoing. Extension talks with all 4 teams were put on hold until a trade can be agreed upon. That's the situation as of noon EST. The situation is very very fluid

— NHLRumorMill (@NHLrumorsOT) July 4, 2018
After a day off, even the rumor mill itself gets frustrated with the coverage and misinformation. The rumor mill apparently has finally settled on Tampa Bay, who had been ruled out prior, rejoining the rumor mill as the imminent destination for Karlsson.
So we have had Dallas as the front runner. TB very comfortable and VGK the entire time in conversations but never the leader since before the draft according to sources leaking info in OTT. Such a shit show this has turned into. https://t.co/vrqsRgZYwe

— NHLRumorMill (@NHLrumorsOT) July 5, 2018
This was not meant as a slight on @NHLRumorMill. It's literally in their name. Problem is, real reporters are quoting and retweeting these rumors as near-fact. The ridiculousness of the rumors even has some of the best Golden Knights reporters frustrated with the amount of gullible souls who take the reporting of some faceless poster on Twitter hiding behind a logo serious and lose their shit.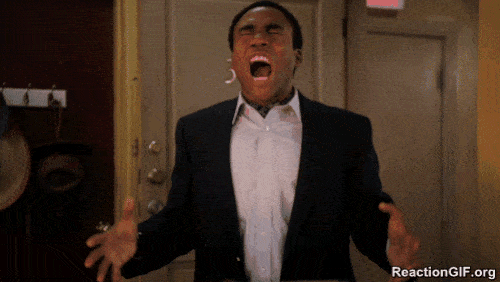 Jesse Granger, who has done a stellar job covering the Golden Knights all season for the Las Vegas Sun, has even had enough.
If you see a trade proposal for Erik Karlsson on Twitter I can promise you someone made it up, and it wasn't George McPhee or Pierre Dorion.

Stop reacting to them. Stop asking me about them. Stop giving the idiots making them up exposure.

— Jesse Granger (@JesseGranger_) July 4, 2018
But, then there are these reports coming out this morning. Seems legit, but — then again — so did those Oakley sunglasses I bought from the dude dressed as Iron Man at the pagoda on Fremont Street.
Friedman said that he was told Karlsson is only willing to sign an extension with Tampa at this moment. Between that, and reports from the Ottawa Sun beat writer.. it sounds like EK65 is likely joining Victor Headman to create an absolutely terrifying top pair.

— Jesse Montano (@jessemontano_) July 5, 2018
The Ottawa Sun has it a done deal Karlsson is going to be a Lightning. It may happen, but goodness! How does the average sports fan filter through all this horse dung? More so, is it an indictment of sports writing, as a whole, in this day and age? Choose a hot button sports topic, cite an unnamed source, get the clicks, repeat. This is the cycle of sports news today. It is unreliable, disgusting, untrustworthy and completely journalistically unethical. You don't report until you can prove.
Unnamed sources are the slippery slope of unethical journalism, unless the source is in actual physical danger.
Citing your Uncle Gerrard at the Fourth of July party as a source is NOT reporting. It's pathetic, unless your uncle's last name is Gallant. To combat the frustration of dealing with free agency, it's probably best die hard fans stay away from social media for fear of an emotional breakdown. Even Tommy Wiseau is being torn apart by these rampant trade rumors.
As a fan, let the process take its course and control what you can control. Take note of every reporter, Twitter feed, web site and newspaper that has incorrectly let you down. Find new sources. Don't let click mongers off the hook. Allow their credibility to speak for itself.
I know I would stop shopping at a store if the products they sold me turned out to be one giant con with a fake bill of goods. In a world of #FakeNews, it's vital we not only learn to filter through the maddening barrage of misinformation, it's equally important we punish those willing to put their reputation on the line with misinformation all for the sake of a few extra clicks.
The truth does matter…