When the best player of his generation signs a MegaDeal in the NBA, people take notice so, as LeBron James signed his $153.3 million contract last week, Las Vegas Aces stars A'Ja Wilson and Kayla McBride weren't shy in pointing out the disparity in the wage equality between NBA and WNBA players. Wilson and McBride took a ton of unfortunate guff on social media. Truth is: WNBA athletes deserve equal pay commiserate with the league's revenue.
Wilson and McBride, along with other WNBA stars, weren't calling for equal pay with the NBA. They were referring to the disparity when it comes to the split in revenue from the WNBA itself. Players in the NBA receive roughly 50 percent of the revenue compared to the 30 percent less the athletes in the WNBA get. Entry-level WNBA players make $50,000 whereas the worst player in the NBA still makes a minimum of $582,180 per season.
As the new darling of the WNBA and a strong, intelligent young woman, Wilson pulled zero punches with her assessment.
154M ……….. must. be. nice. We over here looking for a M 🙃 but Lord, let me get back in my lane pic.twitter.com/IFDZLlI53z

— A'ja Wilson (@_ajawilson22) July 2, 2018
McBride, who has played like an All-Star this season as the team's veteran presence, wasn't about to let this slide. The former Notre Dame Fightin' Irish guard came out swinging and stood tall with her teammate and the rest of the league.
I don't wanna hear anything or anyone who doesn't walk in my shoes every day talking about salary in the WNBA. We deserve more. Period. If you don't like it. Or watch it. Or whatever. Stay in your lane homie because you not out here hoopin every night. Like I Am.

— Kayla McBride (@kaymac_2123) July 2, 2018
The Backlash
Worse? The responses from males (I refuse to call these troglodytes "men") were the most disheartening part — full of vitriol. Most missed the whole point in the first place.
LeBron doesn't or even Olynyk play in front of this. No revenue , no 154 million. Empty seats don't get you paid. Probably why the G league players don't scream about their pay. Stop asking for salaries you're not worth pic.twitter.com/vgk19tQ0kH

— Ibªñez (@BlackBeeard1974) July 2, 2018
You're paid less than NBA players because nobody watches the WNBA, @_ajawilson22. Mystery solved! https://t.co/BIEv8WUQzr

— Mark Dice (@MarkDice) July 8, 2018
I think that even the most hardcore feminists who have the most basic understanding of economics will understand why women in the WNBA get paid less than men in the NBA

this A'ja Wilson is clearly a moron and news sources are taking her quote and running with it for clicks https://t.co/a3vcXVjnVW

— John (@johnhuishsports) July 11, 2018
Wilson returned volley like a weathered vet.
When you think ya DMs poppin but really it's just kids with "Ball iz life" in their bios telling me how I'm not 💩 🙄🙄😂😂 pic.twitter.com/JlmF1xSZql

— A'ja Wilson (@_ajawilson22) July 6, 2018
The way these athletes are being made to feel by out-of-shape wannabe rec league ballers is disgusting. WNBA president Lisa Borders told Forbes recently sexism is alive and well in sports.
"Let's be clear, there is a lot of sexism that still goes on," she said. "People do not believe that women can be superb professional athletes. That frankly is an ignorant perspective, but if you haven't had the opportunity to see a game, a player or experienced the game, then perhaps you have an uninformed perspective. We invite folks into the arena to actually see a game."
She's right, and before you jump on me as a liberal, man-hating, self-loathing apologist, I'm not. I will readily admit, during my younger and more vulnerable years (Gatsby, anyone?), the only women in sports I knew were ice skaters, gymnasts, and ESPN's Linda Cohn. So much has changed since the early 1990s. Title IX — though unbalanced and occasionally somewhat flawed in its enforcement — has done a great deal to further women's athletics in our country. It's effect was never more apparent than in it was when it came to basketball.
Of course most of the morons who lack any mathematical skills (and probably still rock out  to Kid Rock's 'I Am the Bullgod' in their spare time) will ignorantly throw out ratings and revenue disparity as their excuse for the inequality but perception and reality are two separate things. Truth is, the NBA generated $7.4 billion in 2017 in comparison to the WNBA's $25 million, according to Forbes. Simple division — which is what most of us learned in third grade — show the numbers don't measure up when it comes to the percentage breakdown when it comes specifically to WNBA revenue returned to the players, not overall salary totals and each league's differing revenue totals.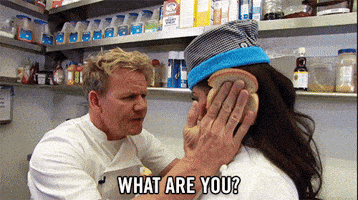 When the worst NBA player, who acts as nothing more than a coffee table coaster, makes five times what the best player in another league makes, there is a severe problem needing some addressing. Do the women in the WNBA who, night in and night out, throw their bodies around no less than the men in the NBA deserve a $38 million a year contract? No, unless their league brings in revenue commiserate with that kind of salary.
But, giving back 30 percent less of the revenue than the NBA does is absurd.
We live in a brave new world. This kind of disparity can't exist in a world more and more built on logic and facts, despite being governed by emotion and nonsense. These ladies lay it on the line for their fans no less than any of the gents in the NBA. I'd venture to say these women sacrifice far more than the average NBA player. No way $50,000 a year is a liveable salary when one takes into consideration the cost of living in any WNBA city.
The WNBA salaries cap out at $100,000 a year. That means the greatest player in the league makes five times less than the worst NBA scrub (sorry, Miles Plumlee). Hell, even NBA officials make more than the WNBA's greatest ($150,000 or more). Leads me to wonder how little WNBA officials are paid too when compared to the league's revenue.
There has been a ton of support, especially from NBA players, who regularly attend WNBA games. Three-time NBA All-Star Damian Lillard was openly supportive of change.
.@dame_lillard on the @WNBA: "They deserve a lot more respect. They deserve to make a lot more money than they do. I think it's time people start recognizing that they are professional athletes and they should be treated like it and their league should be elevated…" pic.twitter.com/QHgst1dSjI

— Her Hoop Stats (@herhoopstats) July 8, 2018
It's understandable the league will be cautious with its funds as it continues to grow its brand. Doesn't make it alright the league gives 30 percent less back to the women who bear the burden of being the attraction. Perhaps one day the WNBA will get its math right and make the move true sports fans agree with. If not, I would support every woman in the WNBA if they went on strike until changes are made.
Nothing hurts worse than hitting the money changers and profiteers where it hits them the most: their pocket book.