With word leaking out of some production circles here in Sin City regarding a possible biopic series in the works about former UNLV basketball coaching legend, Jerry Tarkanian, Sin City Sports Mockery takes a look at the potential characters who could possibly be featured in the film as well as the actors and actresses who are best suited to portray them.
While Las Vegas's favorite towel-chomping "Shark" passed away four years ago, his legacy lives on as the city's most beloved Runnin' Rebel, on and off the basketball court. This makes the film an extremely sensitive topic here in the Vegas Valley. Despite the recent decline in UNLV Basketball's popularity here in town, this "Shark" means far more to Vegas than Steven Spielberg's summer blockbuster-inventing "Jaws."
Jerry Tarkanian
While Jerry's son Danny Tarkanian said he prefers popular character actor, Paul Giamatti, to play the role, the looks don't seem to jive. Whoever plays the slightly-bald, lispy legend has to look the part and still command the respect Tark always garnered from his players. For an older Tark, I — for one — would go with Jonathan Banks, who played Mike Ehrmantraut on the Emmy Award-winning TV show, "Breaking Bad." Problem is, he is too old at this point to play a "young Tark" in a biopic. To play the younger role, I'd go with Oscar Isaac (with a balding hairline, of course). It wouldn't be the first time his perfectly round bald head reminded us of Tark. I've had this discussion between myself and more than a few other diehard Rebel fans last season at the Thomas & Mack.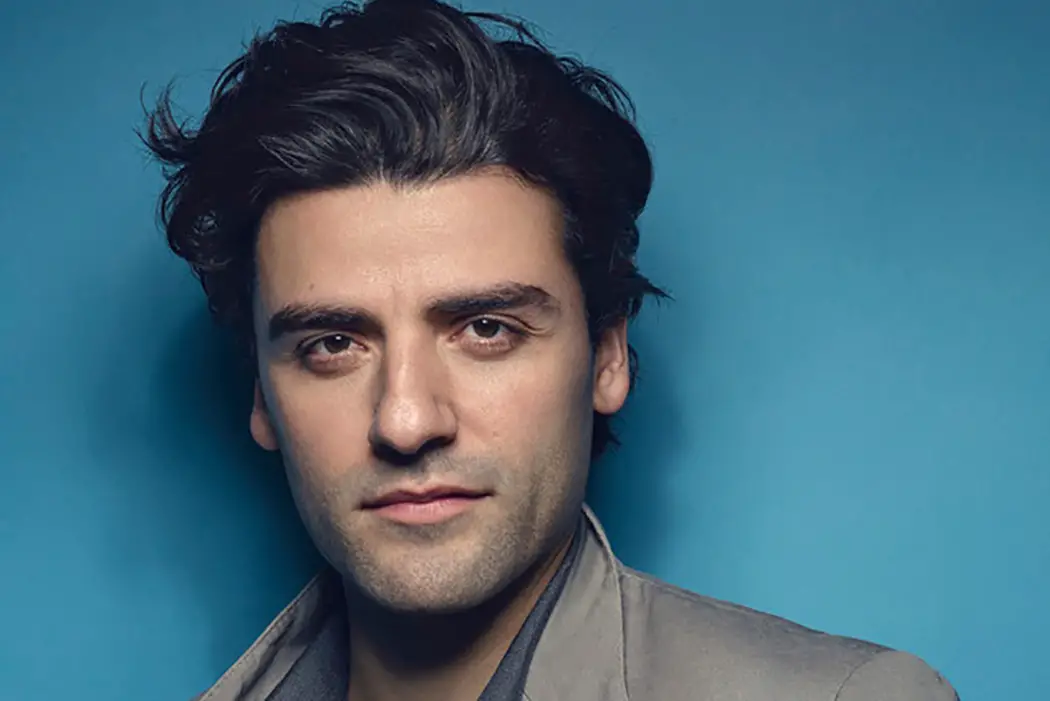 RUNNERS-UP: John Malkovich, Joseph Gordon-Levitt (rocked the bald dome in "50/50"), Stanley Tucci, Corey Stoll.
Lois Tarkanian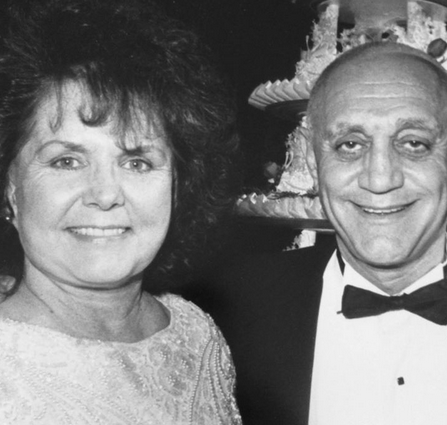 The rock to the Tark's towel was his wife, Dr. Lois Tarkanian. This family matriarch continues to keep the family together today, even after his passing. For this lead role, there may be no better actress than Diane Lane to play this part. Her rugged beauty and strong on-screen presence would make for an excellent portrayal of a woman who, despite her husband's large shadow, stands on her own. Lois is currently a city councilwoman here in Vegas, and has a Master of Arts in speech pathology and a doctorate in leadership and human behavior. Prior to serving on the city council, she served for 12 years as a member of the Clark County Board of School Trustees.
RUNNERS-UP: Catherine Keener, Marissa Tomei, Jennifer Lawrence (with dark hair).
Robert Maxson
As far as antagonists go, the NCAA as an organization will always take the cake, but there was no one individual more tied to Jerry Tarkanian than former UNLV president, Bob Maxson. British actor Hugh Laurie, of "House" fame, would make for a perfect "bad guy" in this story. UNLV's president from 1984 until 1994 was constantly playing the foil to Tark's heroic reputation here in town. Their relationship came to a tilt in 1990, when Maxson fired UNLV athletic director and longtime Tark supporter, Brad Rothermel, and replaced him with Dennis Finfrock, who passed away from Parkinson's in 2009. Finfrock immediately became known as Maxson's bulldog, leading to Tark's firing in 1992. Maxson was allegedly an "academics guy" and was hostile towards athletics in general, explaining why — under his watch — UNLV athletics, especially basketball, football, and baseball, all faltered, never returning to its prior glory.
RUNNERS-UP: William Atherton (first two Die Hard films), Chris Cooper, James Woods, Iwan Rheon (only because of his role as ultimate doucher executioner, Ramsey Bolton, of Game of Thrones fame).
Cedric Dempsey/Other NCAA Presidents
No coach in NCAA history took on the NC-Double-Assholes more than Tark. In fact, his 30-year battle with the most hated governing body in sports began when Tark was still at Long Beach State, where he wrote a periodic op-ed column for the Long Beach Press Telegram. After Tark wrote a column about how the NCAA goes after the small schools but not the large ones, then-NCAA president Warren Brown alluded to the impending NCAA attack by stating, "What does Tark think, Long Beach is a big school?" Thus began Tark's life-long battle with the NCAA that led to him winning a $2.5 million settlement in 1998. Because films often combine characters to tighten the narrative (see Jonah Hill's character in "Moneyball"), Brown should be combined with fellow NCAA presidents during Tark's career, Dick Schultz and Cedric Dempsey. To play the combo and to come across as sinister as the NCAA was towards Tark, Bradley Cooper is the choice to channel his scumbaggish performance from "Wedding Crashers" as his character works to undermine Tark's success while protecting the image of such "integrity-driven" coaches like Mike Krzyzewski, Rick Pitino, Bob Huggins and John Calipari. Note the sarcasm.
RUNNERS-UP: Patrick Dempsey, J.K. Simmons, Aaron Eckhart
Other important characters of note: Longtime Tark assistant Tim Grgurich (Blake Jenner); Larry Johnson (Tequan Richmond); Stacey Augmon (Aldis Hodge); Freddy Banks (Tristan Wilds); Armon Gilliam (Kofi Siriboe).
However this series production plays out, one thing is for sure: There has been better "David vs Goliath" story in college athletics than Tark taking on the NCAA for as long as he did. Some believe he is the catalyst for today's college athletes as they seek fair treatment while bringing in millions for their schools. Should be fun to see who Hollywood deems worthy.