It doesn't take a keen eye to see Raiders owner Mark Davis is trying. The much-maligned owner seems to be everywhere here in Vegas these days. Whether he's serving construction workers lunch at the new stadium site or rooting the Las Vegas Aces court-side, Davis is doing his best to ingratiate himself into the Southern Nevada community.
And why not? After seeing the amazing success the Golden Knights has with its product, it's impossible to not believe the Raiders can also follow suit. After all, the Raiders are just as close to becoming a legitimate contender heading into this season as the Knights were. A healthy Raiders team could win the AFC West, and even make a Super Bowl run.
Davis knows community support right out of the gate is vital. With many still bitter about the stadium tax and while education, on the other hand, was forced to lay off teachers and cut almost $70 million from its budget, it's imperative Davis reach out to the community. He needs to show how beneficial a pro football team in Vegas can be for everyone in the pond.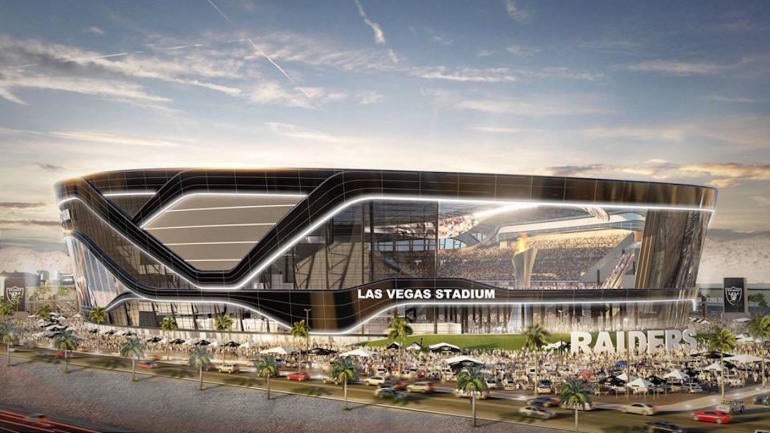 "Tonight we are celebrating another display of teamwork," Davis said at the groundbreaking ceremony last fall. "When we told you 'Help us build it and we will come', you all answered our call. We formed a partnership. A public, private partnership. A partnership in which everyone wins."
Davis was spotted court side at the Las Vegas Aces game this past Friday night. With the Aces heating up under rookie sensation A'Ja Wilson, Davis would be aloof if he didn't make himself as visible as possible.
Shout out to @RAIDERS owner Mark Davis for going #ALLIN wit us tonight! pic.twitter.com/2jVdMJHkON

— Las Vegas Aces ♦️♠️ (@LVAces) June 30, 2018
The world's most famous bowl-cut was a regular at Golden Knights games all season too. He was there on Opening Night, when the Knights paid tribute to the fallen from the 1 October tragedy. There was no question of his intent back them, even before the VGK blew up and became the greatest sports story of the year.
Look who's at @TMobileArena reppin' the @GoldenKnights at the home opener! cc:@RAIDERS pic.twitter.com/PBEkj3ikXw

— Jon Castagnino (@JonCastagnino) October 11, 2017
Davis even went as far as taking out a full page ad in the Review-Journal to wish the Knights luck as they headed into the Stanley Cup Final.
The Raiders took out a full page ad in today's Las Vegas Review-Journal wishing the Vegas Golden Knights luck before Game 1 of the Stanley Cup Final. Raiders owner Mark Davis will be at tonight's game. pic.twitter.com/GiyeDMEE4p

— Arash Markazi (@ArashMarkazi) May 28, 2018
Hell, Davis was even spotted at the Gwen Stefani's first show here in Las Vegas. He was seen sitting next to local goalie god Marc-Andre Fleury (a god, not THE God) and Vegas's own hero Deryk Engelland. When asked about the city and how the Golden Knights blazed the trail for local major league sports, Davis was quite sure how high the expectations are.
"They raised the bar pretty high," he told the Las Vegas Review-Journal. "What they did was so special. We have known all along how important it will be to get local fans involved with what we're doing. We're very focused on that. We can learn a lot from all those things (the Knights) did off the ice to become such a part of Las Vegas. And then they won big.
"We know it will be a challenge. It's something we have to earn. (Community support) isn't going to just be given to us. But we're not here to ruffle feathers. We're here to be part of something big with professional sports in this city."
Like him or not, Davis has been putting in a grass roots-style campaign. He is a blue collar owner more likely to be spotted shopping at Wal-Mart out in the southwest part of town than perusing the overpriced brand names at The Forum Shops at Caesars. The man genuinely is working overtime. You have to respect that.
Sure he's probably the most hated man in Oakland right now, but that is entirely on the city of Oakland taking the team for granted and failing to provide a suitable stadium to play in. Can't fault the guy for taking a major risk for the betterment of the brand itself. Raider Nation isn't regional. It is a worldwide phenomenon. You're just as likely to run into a Raiders fan in Europe as you are in the bay area.
Ownership in the NFL is an exclusive club. While owners like Jerry Jones or Robert Kraft are hitting up the plastic surgery circuit or living the posh lifestyle of the ruling class, Davis is out in the community working for the Raiders brand. He is giving back to a community that, truthfully, hasn't been as welcoming as it probably should be. This is an unconditional dedication to the Raiders franchise.
.@RAIDERS owner Mark Davis thanked the 700-plus construction workers on the Las Vegas Raiders stadium site Thursday by serving them lunch. @VinceSapienza explains.

> https://t.co/kyJPuxvGyD pic.twitter.com/uqoM9CBZku

— FOX5 Las Vegas (@FOX5Vegas) June 29, 2018
However the Raiders fare this fall and no matter how the team's Oakland lease is handled, we can expect to see this outreach ramped up as the season closes in. The Raiders aren't expected to play their first game in Las Vegas until 2020, but — as we all know — there's never a "sure thing" in this world.
Davis and the Raiders are going to do everything in their power to help pry open the welcoming arms of Sin City and, I won't lie: He's starting to grow on me…even with the ridiculous hat.