Anthony Bennett, Stephen Zimmerman, Brandon McCoy — look up their Rivals.com ranking, and they're all "Five-Star," can't-miss recruits. They're also the last three big names that came into UNLV with expectations wider than their wingspan but disappointed UNLV basketball fans by leaving just one year into their four-year commitment. Karma came back to haunt McCoy at last week's NBA Draft as McCoy was left undrafted while the other two are struggling G-Leaguers.
McCoy was simply not ready. Being the Freshman of the Year in the Mountain West Conference is like being the tallest short person in the room. When Reno dominates the conference, the talent level in a mid-major isn't the best measuring stick. Perhaps scouts saw this too, but McCoy's advisors felt he was surely going to be drafted.
College basketball is lined with the corpses of failed NBA careers thanks to these types of advisors. Ride the hot name, then walk away when it doesn't happen. McCoy only gets one career but these snakes jump from prospect to prospect hoping to land the lottery ticket. It's unfortunate.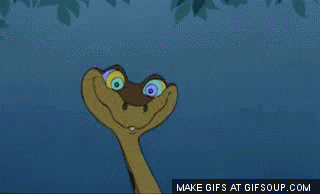 Anthony Bennett
Bennett cashed in his one-and-done year and became the first overall draft pick in the 2013 NBA Draft when he was selected by the Cleveland Cavaliers, a huge accomplishment under the tutelage of former UNLV coach Dave Rice. Unfortunately, his pro career was nothing short of terrible and he has become one of the biggest first overall flops in NBA history.
At least Greg Oden had injuries to blame. Bennett, 25, was simply bad and is now playing for the Maine Red Claws of the NBA G League.
Stephen Zimmerman
Zimmerman, who also played under Rice, was a young ballplayer who finished a slight injury-prone under-accomplishing season in conference play still averaging a double-double with 11.7 points per and 10.5 rebounds per contest. But don't we all think that Big Zimm's time here wasn't nearly all it was hyped up to be? The kid was manhandled by Palo Verde in the state title game his senior year. How could he possibly be ready for the NBA a year later? As most predicted, he's now playing for the South Bay Lakers in the G League and there's little belief he'll crack an NBA roster anytime soon after being released by the Magic and Lakers in consecutive offseasons.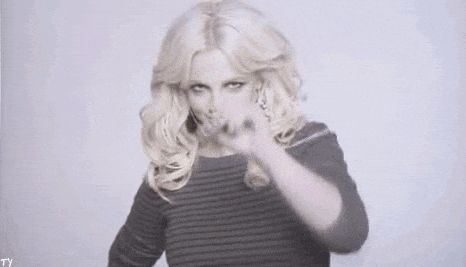 Brandon McCoy
Now, let's take a look at McCoy. The Rebs are no longer being coached by Rice, as they've moved on (after a pure shit-storm of a process to find a new coach) and we're now all in on the Marvin Menzies era. After the worst season in UNLV men's basketball history, through no fault of his own, Menzies came in hot with his first true recruiting class. The biggest name out of that class, of course, was McCoy.
In a marquee matchup with the Arizona Wildcats, McCoy outplayed fellow freshman phenom Deandre Ayton. UNLV eventually lost by a mere three points, but McCoy came in with work boots on and put up 33 points and 10 rebounds. Even after the loss, hope was still in the air for the UNLV faithful, watching their newest hero do work against one of the best the rest of the nation has to offer. But before long, it was conference time, and UNLV did what UNLV does, and they got outplayed.
McCoy was okay in conference, but okay just isn't good enough. He averaged nearly a double-double with 15.4 pts and 9.6 rebounds, but his defensive presence (and what looked like overall effort) just wasn't there. Is it unfair to judge an 18 year old kid based on the last 18 or so games he played for UNLV? Of course it is.
He wasn't nearly as  much of a one-and-done product as the likes of Zimmerman or even Anthony Bennett, but he still left. If McCoy would have stayed one more year to polish his game and take care of unfinished business (like maybe a conference tournament win for the automatic bid into the big dance), he and Shakur Juiston could have cemented themselves into the new history of UNLV men's basketball. It would have ushered in the Menzies era marvelously, while getting that bad taste out of our mouths from two seasons prior.
Unfortunately, that's not happening, and we're once again left wondering "What if?" Now, all that's left is to really say, was Brandon McCoy's single season here everything we hoped it could be?