At 22-23 after a 1-1 back to back over the weekend, the Chicago Bulls remain the definition of mediocre in the NBA. A recent report from Joe Cowley of the Chicago Sun-Times is the latest bit of news to stir the bubbling pot of frustration within the organization. According to Cowley's sources, the Bulls front office is actively shopping Rajon Rondo and Nikola Mirotic "in hopes of bolstering the roster and making a second-half run in the wide-open Eastern Conference."
Who's Buying?
And what pieces, exactly, are Gar Forman and John Paxson expecting to receive for a washed up point guard and a streaky shooter who can't play defense? Which teams in the league would give the Bulls value in return for those two, in a way that significantly bolsters their roster to contend this season?
So far, GarPax aren't generating much interest by dangling Rondo and Niko. Let me show you my shocked face.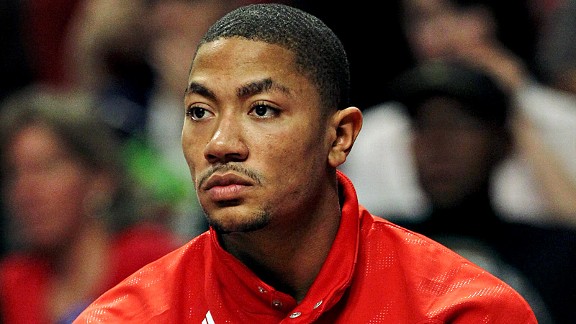 Here's what one of Cowley's sources had to say:
''Obviously, you knew that would be the case with Rondo. But [the Bulls] don't like what they're hearing back on [Mirotic], either. Then again, that's a [front office] that tends to overvalue its assets.'' – Joe Cowley's Unnamed Source
Speaking of overvaluing their assets, GarPax must be disappointed by more than the weak offers for Rondo and Mirotic. As they watch their hand-picked coach Fred Hoiberg tinker with his rotation, the Bulls' recent first round picks are losing ground to afterthoughts like undrafted Cristiano Felicio and second round rookie Paul Zipser. Where is 2015's "steal" Bobby Portis? Where is the #14 overall pick from 2016 Denzel Valentine? How about Doug McDermott, whose inconsistency is so frustrating when you remember the Bulls gave up two first round picks to trade up for him in 2014.
The younger guys on this roster just aren't very good, plain and simple. And that leads us to the part of Cowley's report that seemed to go largely unnoticed.
[USE ARROWS TO CONTINUE READING]