Yesterday, a very interesting report from ESPN hockey writer, Emily Kaplan, was released. Kaplan interviewed Patrick Kane of the Chicago Blackhawks and asked him about the coolest thing he has ever received for free. What Kane said turned out to be music to every Blackhawks' fans ears.
For ESPN the Magazine's Fame issue, I asked Patrick Kane the coolest thing he's ever received for free. Instead, he shared this story about Artemi Panarin. pic.twitter.com/ST6MQ0VdW7

— Emily Kaplan (@emilymkaplan) February 15, 2019
I think it's pretty obvious that the bromance between Artemi Panarin and Patrick Kane is alive and well. Another big part of this ongoing story is that it is not the first time this type of thing has happened. About a week ago, Panarin was interviewed by Brian Hedger of the Columbus Dispatch and he discussed his plans for this offseason, and also, had plenty of positive things to say about Kane and the Blackhawks.
What Does This Connection Mean for the Blackhawks?
This is great for the Blackhawks for many reasons and we'll take a closer look at what all of this could mean. Artemi Panarin is on the last year of his current contract and has made it clear that he does not intend to re-sign with the Columbus Blue Jackets.
The fact that Panarin, Kane, and the Blackhawks have been mentioned together so often lately surely bodes well for a possible Panarin return. We would all welcome him back with open arms.
As we get closer to the trade deadline, the Blue Jackets are weighing all options and exploring all trade possibilities. The price tag on a potential Artemi Panarin rental will be extremely costly for any potential suitors, so that may reduce the list of interested teams.
I am sure the Blue Jackets are working tirelessly to get a deal done. They will obviously want to get something back before Panarin leaves, but if a deal cannot be finalized before the trade deadline on February 25th, then Columbus is out of luck.
In the Blackhawks case, it definitely does not make sense to pursue a deadline deal for Artemi Panarin. Although, the Blackhawks have set themselves up quite nicely to sign him this offseason.
What's Next?
This next week will be extremely important for a few different reasons. The Blackhawks are currently just 3 points out of the 2nd Wild Card spot and they have another chance to move up tonight, as they faceoff against Artemi Panarin and the Columbus Blue Jackets.
As the Blackhawks heat up and make a legitimate playoff push, it changes the whole outlook for this season, and also, next season. Patrick Kane and the rest of the team is making Chicago look a hell of a lot better than it looked a couple of months ago. This plays right into StanBo & Co's hands come free agency this summer.
My Plan for a Return to Glory
There will be about $22.1 mil in cap space available to use. The Blackhawks will be able to give extensions to key players and sign Artemi Panarin. Not only will the Blackhawks have big-time money to offer to Panarin, and other free agents, but they also have a team that is really starting to gel and the hunger is real.
Kane, Toews, DeBrincat and many other players are currently on pace to have career best seasons.
Duncan Keith 3-30—33
David Kampf 5-21—26*
Marcus Kruger 7-9—16
Gustav Forsling 7-19—26*
Connor Murphy 7-16—23*
Carl Dahlstrom 0-23—23*
Drake Caggiula 14-21—35*
John Hayden 6-2—8
Brendan Perlini 9-9—18
Chris Kunitz 3-7—10
Slater Koekkoek 0-0—0
*career high#HockeyTwitter

— ✶ ✶Tony G✶ ✶ (@Certified_TonyG) February 10, 2019
The way things have begun to finally come together really excites me. I am not going to apologize for my optimism or my enthusiasm here, and I think everyone should really keep an open mind going forward. This Blackhawks team is extremely close to a return to glory.
I miss Mr. White Gloves handing off the Cup to Patrick Kane and Jonathan Toews and it could happen again in the near future, if a few things go the Blackhawks way this offseason.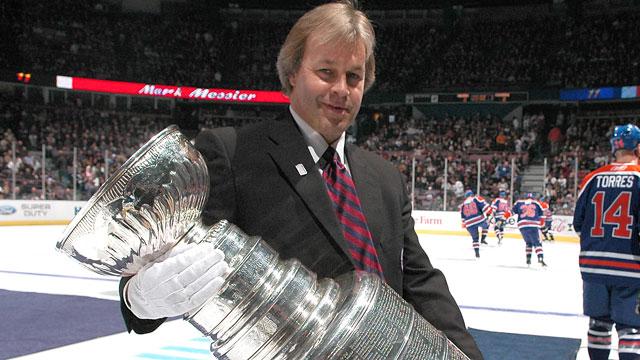 I don't know about you, but I want the Cup back in my life. The best option to really fast track this team to legitimate Stanley Cup contenders would be to get Artemi Panarin back into a Blackhawks sweater.
Dear Stan, this is my plan and you need to do everything you can to make it happen.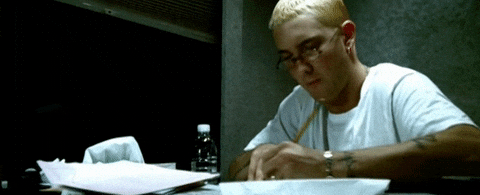 For more Blackhawks news and updates, follow the author @Certified_TonyG on Twitter.