Former Blackhawks' star winger, Artemi Panarin, was a hot topic on Twitter today. Earlier today, it was revealed that Panarin would be switching agents.
There is word today Artemis Panarin has joined teammate Sergei Bobrovsky's agent, Paul Theofanous. This is going to lead to plenty of speculation they could be a package deal in free agency. We will see how it plays out.

— Elliotte Friedman (@FriedgeHNIC) February 8, 2019
Although hiring a new agent is technically a big deal, this announcement would merely scratch the surface. The real juicy stuff would be revealed a few hours later and it actually involved the Blackhawks.
Artemi Panarin Confesses
Brian Hedger of the Columbus Dispatch had a chance to speak with Artemi Panarin after news broke of the agent switch. Hedger would get some very interesting statements from Panarin about his future with the Columbus Blue Jackets among other things.
So, that was awesome. @9Artemi returned from the inaccessible room with a statement in English on his phone about the agent change.

He then agreed to speak with us in English, so long as there was no video or audio put on Twitter.

He was fantastic speaking English. #CBJ⁠ ⁠ pic.twitter.com/DGXAdzZgDU

— Brian Hedger (@BrianHedger) February 8, 2019
Hedger was able to get Artemi Panarin to finally address the elephant in the room, which is whether or not he would opt to sign a new deal to stay in Columbus.
Asked Artemi at one point if there was still a chance at all that he would sign with #CBJ in open free agency, and there was some awkward silence and looks, before he eventually said yes, "a chance," but the way he said that … nope.

— Brian Hedger (@BrianHedger) February 8, 2019
Then, Panarin had this to say when specifically asked about free agency.
Artemi Panarin on not signing with #CBJ

"It's one life, one chance for free agency and I want to test free agency."

— Brian Hedger (@BrianHedger) February 8, 2019
Panarin also mentioned Blackhawks' GM, Stan Bowman, in his interview with Hedger when asked about being possibly traded before the trade deadline on February 25th. He basically confirmed the fact that StanBo was a greasy GM. It turns out that Stan didn't even inform Artemi about a possible trade until it actually happened.
Artemi Panarin on #CBJ GM Jarmo Kekalainen & possible trade:

"I understand his business, because Stan Bowman (didn't) ask me (either) … he just trade me. After free (agency), I have a new position, no trades, you know, because I control the situation."

— Brian Hedger (@BrianHedger) February 8, 2019

If bringing Artemi Panarin back to Chicago requires StanBo being removed from the position of Blackhawks' GM, then consider it done. Stan, I want your letter of resignation on my desk by the time Artemi finishes signing his name on his new Blackhawks contract.
Eventually, Brian Hedger asked Artemi Panarin specifically about Chicago and whether he missed it. Brace yourselves, Blackhawks fans — this is about to get good.
Asked Panarin if he missed Chicago. He didn't answer for seven full seconds … and then said, 'I still enjoy it in Columbus right now. No thinking about Chicago."#CBJ #Blackhawks

— Brian Hedger (@BrianHedger) February 8, 2019
BUT WAIT — THERE'S MORE!!!!
More Panarin on #Blackhawks:

"It's a good team and of course I miss friends. Friends like me. I know that. Kane likes me. It's a good team."#CBJ

— Brian Hedger (@BrianHedger) February 8, 2019
Just as the Blackhawks are starting to hit their stride during a 6 game winning streak, Artemi Panarin goes and drops this bombshell on us. Jonathan Toews, Patrick Kane, Alex DeBrincat, Dylan Strome and Co. have been doing a hell of a job making Chicago a very appealing destination for free agents this offseason.
On top of great production lately, the Blackhawks also have some highly touted prospects making their way through the ranks. We could very well see some of the prospects, like Adam Boqvist, get real NHL playing time as soon as next season. If I had enough time, I could come up with $23.1 million reasons why Artemi Panarin should come back home, but I think this will do the trick.
My Closing Statements
When I first learned of the news, I could not contain myself for obvious reasons.
When #FiredUpFriday🔥 turns into #FullyTorquedFriday🍆

ARTEMI PANARIN TO CHICAGO. CONFIRMED. 👀#Blackhawks #HockeyTwitter #NHL pic.twitter.com/kXRDup2Ph8

— ✶ ✶Tony G✶ ✶ (@Certified_TonyG) February 9, 2019
At this time, I would also like to respectfully decline to issue any type of apology for my excitement and optimism regarding the Blackhawks. This team has a real chance to turn things around in a hurry and I couldn't be any happier. I need the Stanley Cup and Mr. White Gloves back in my life. That happens a lot sooner with Artemi Panarin in a Blackhawks sweater.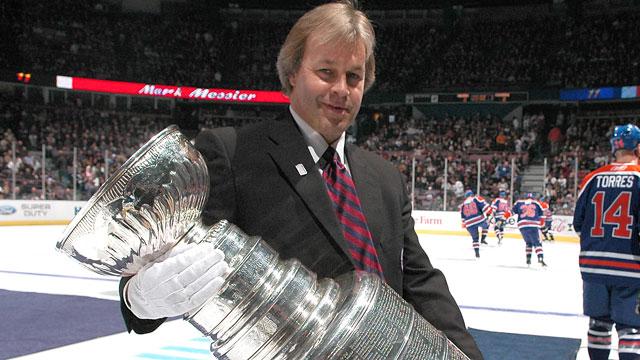 For more Blackhawks news and updates, follow the author @Certified_TonyG on Twitter.