Don't think for a second that I would judge you for secretly sleeping in a full Golden Knights uniform last night when you went to bed. I will neither confirm, nor deny, I did the same. What I can tell you is I spent a great deal of time staring at the ceiling and visualizing the potential the next eight or so months hold. It's time, Golden Knights fans: Chapter 2 is upon us.
Buckle down the hatches. Start getting your morning-after-VGK-game excuses ready for your bosses. Reacquaint yourself with your ticketing options for last-minute urges to hit a random Tuesday night tilt at T-Mobile. Stock up on some 2015 Vegas Golden Knights Foley Johnson Meritage so you snuggle up with your favorite Puck Pal. Whatever you did last year, Las Vegas, do it again.
Next season is now THIS season. The anticipation is building. The community is preparing in its own way. This season, unlike last season, opens with a sense of joy and optimism, instead of the somber remembrance we — as a community — dealt with as the Golden Knights prepped to open the season in the team's inaugural season.
This year, one year later, Las Vegas has risen from the ashes of the 1 October tragedy to become something it may have never truly been before: A community.
It's no longer just a happy surprise to see someone at the store wearing VGK gear. It's the norm, not the exception, here in Vegas. Hell, I just got back from Niagara Falls and saw more than a few Golden Knights shirts walking around Canada when we border-jumped for some poutine. Seeing fellow Las Vegans out and about in team apparel is a more common here in Vegas than a Carrot Top sighting at the gym.
With that image burned into your psyche, let's check out what the rest of Las Vegas is doing in preparation for tomorrow's 2018-19 season opener. Countless local schools here in Vegas will be celebrating the opener with Golden Knights Day. Workplaces are having office watch parties as team building exercises. Local bars are prepping their taps and their beer buckets. Local dispensaries are cultivating their Golden Knights strains in anticipation. Even Mojave Max the Tortoise is rocking VGK schwag.
All the icons are readying in their own way too. Former mayor Oscar Goodman has a fine bottle gin on ice (Well, I think he just calls it "Thursday"). Penn and Teller are readying their sleight of hand. Panic! At The Disco is tuning their instruments. Free agent outfielder Bryce Harper is blowing kisses. Bark Andre Furry has been walked and fed. The spirit of the late Robin Leach is toasting to the VGK from his luxury yacht in the sky and "Golden Pipes" Carnell Johnson is warming up his singing voice. Casino mogul Steve Wynn is…um…well, never mind. This is a family show.
It's Hockey Days again, folks!
Hockey Days

=

Happy Days

— Vegas Golden Knights (@GoldenKnights) October 3, 2018
While fans can expect another epic season of inventive social media banter from the Golden Knights, fans have also been taking to social media in anticipation of the open at T-Mobile.
Remember, life would be boring if every story had an amazing ending. Make sure to wear your Vegas Golden Knights gear to work tomorrow. If your boss gets mad then feel free to blame me and this post. Let's go Vegas Golden Knights! #BoldInGold #VegasBorn #GoKnightsGo

— Andrew Carrillo (@AndrewECarrillo) October 4, 2018
I'm just ready for the Golden Knights to play tomorrow night and for me to get nO sleep because I'm up watching the game

— мα∂єℓуи☀️ (@MaddyyyLaine182) October 4, 2018
Tomorrow is VGK SPIRIT DAY! Come workout in your favorite VGK gear and show your support for the GOLDEN KNIGHTS and their first game of the new season. GO KNIGHTS! #PowerHour360 #PH360 #VGK #GoKNIGHTS pic.twitter.com/yYKsNvR7ZG

— Power Hour 360 (@powerhour360) October 3, 2018
Hello everyone. In trying to create a hype, I feel I may have inadvertently created a backlash. The @GoldenKnights have asked me to sing at the season opener and once a month for the hockey season. I, of course, agreed. I do not know the schedule of the other games as of now.

— Carnell Johnson (@goldenpipeslv) October 2, 2018
In less than 24 hours I will be at the @GoldenKnights home opener! So excited! #VegasBorn #2years1cup

— Myers Paulsen (@hellamyers) October 4, 2018
Any longtime resident can see the city has changed, for the better, under the umbrella of its love affair with the Golden Knights. Sure, the Raiders will be here in a few years but they won't be blood. They're more like a step-sibling. You'll love them, but someone else raised them.
Not since the 1991 UNLV Runnin' Rebels has there been a better "pro" team in town.
Preparations are being made as the Las Vegas community comes together, once again, to support its Vegas Born heroes. Golden Misfits like "The Mayor of Southern Nevada," Marc Andre Fleury, the "swedest" guy you know "Wild Bill" Karlsson, and Shea "Alving, Simon" Theodore return while newcomers, Max "Patches" Pacioretty and Paul "Pauly Walnuts" Stastny, join the Sin City Circus after being acquired in the offseason.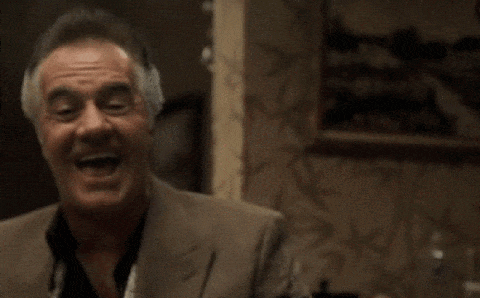 Every bar in town will be showing the game tonight. If they aren't, expect civil unrest and an abundance of tater tot throws. Maybe even a elotes slap. This city is ready. It's been chomping at the big for months now. Even Conor-Khabib at UFC 229 this weekend is a secondary ticket when compared to tonight's at T-Mobile against Philadelphia.
Make no mistake, Vegas. It's time. The wait is over.
UNLEASH THE FLeuRYYYYYY!!!
And, if the Golden Knights aren't your thing, you can always enjoy the 4th Annual Clark County Beer Die Championship here in Vegas this week. Aw, who we kidding. If you read this far into this puff piece of a column, I'm 80 percent positive that you're 100 percent adorned in your pant shells. Don't worry. I'm not judging.
I think you'll agree: Let's do this whole stanley cup final thing again, Vegas!