In case you were living under a rock and not connected to the internet, some big-time news broke for the Blackhawks regarding Artemi Panarin. Scott Powers of The Athletic reported that Panarin would very seriously consider coming back to play with the Blackhawks.
Per @ByScottPowers, Panarin would strongly consider coming back to play for the @NHLBlackhawks. "The Blackhawks would be 'very seriously considered' by Panarin if he were to become an unrestricted free agent after next season, according to a source." #Blackhawks pic.twitter.com/Xxah6nMEKj

— ✶ ✶Tony Gianares✶ ✶ (@Certified_TonyG) August 3, 2018
The keywords here are "if he were to become an unrestricted free agent after next season." Basically, all Artemi Panarin said was, if the Columbus Blue Jackets don't give me a boatload of money, I would give the Blackhawks a fair shot to re-sign me via free agency and give me all of their bread. I am sure StanBo would like a re-do on this failed trade as well.
Patience Is a Virtue When It Comes to Bringing Artemi Panarin Back
I am totally on board with bringing the "Bread Man", Artemi Panarin, back to Chicago. Although, it will cost the Blackhawks some serious dough. If the Blackhawks were trying to trade for him now, which I am strongly against, Panarin is owed $6 million this year. He is also currently on Year 2 of his 2-year, $12 million deal. Not only would the Blackhawks lose countless valuable assets, they would have to dish out $6 million this year. On top of that, they would still have to hand out even more money to re-sign him to a long-term deal.
Instead of giving up valuable assets to acquire a player on an expiring contract, I would much rather just wait until free agency next season. Since Panarin is playing on an expiring contract, you know Columbus has limited options right now.
Option 1: Give in to Panarin's demands and pay the man handsomely. Based on some of these outrageous contracts that were handed out during 2018 NHL Free Agency, Panarin will receive a deal worth somewhere in the $8-10 million AAV range, and deservedly so. Panarin is coming off a great year in which he put up a career-high 82 points (27G, 55A) with a 23 +/- rating in 81 games with Columbus.
                          Scor Scor    Scor Shot  Ice           Ice
Season    Age  Tm  Lg  GP    G    A PTS +/-   S%  TOI  ATOI  TK  GV
2015-16    24 CHI NHL  80   30   47  77   8 16.0 1482 18:31  29  35
2016-17    25 CHI NHL  82   31   43  74  18 14.7 1597 19:28  57  55
2017-18    26 CBJ NHL  81   27   55  82  23 11.8 1631 20:08  70  51
2 yrs         CHI NHL 162   61   90 151  26 15.3 3078 19:00  86  90
1 yr          CBJ NHL  81   27   55  82  23 11.8 1631 20:08  70  51
Career            NHL 243   88  145 233  49 14.1 4709 19:23 156 141

Provided by Hockey-Reference.com: View Original Table
However, Columbus will be in quite the pickle next season. Besides Panarin, they also have to pay 2 other top stars, goalie Sergei Bobrovsky and defenseman Zach Werenski.
Artemi Panarin (UFA), Sergei Bobrovsky (UFA) and Zach Werenski (RFA) are all up for new contracts next summer. Good luck with that, Jarmo.

— Mark Lazerus (@MarkLazerus) June 19, 2018
Option 2: Find a trade partner, if you feel like Panarin is not willing to re-sign and stay in Columbus. This will be hard, considering a team would be paying a king's ransom for a rental player. The fact that Panarin has even mentioned free agency next year is a huge red flag in my eyes. It seems like he has already made up his mind on his future, so If I was Columbus, I'd try to at least get something in return for Panarin instead of losing him for nothing.
Option 3: Lose Artemi Panarin for nothing. This is exactly what the Blackhawks are banking on right now. Well, they should be at least.
Every Blackhawks' fan should be hoping and praying for Option 3 to come true.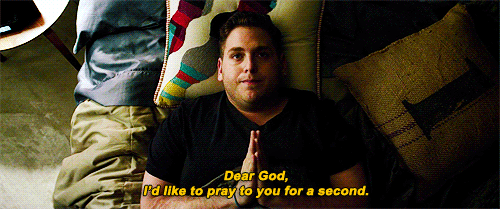 Good Things Come To Those Who Wait
According to Cap Friendly, the Blackhawks are projected to have $20,708,205 mil in cap space available next season. This is big-time money and more than enough to acquire a gamechanger like Artemi Panarin. This is why trading for Panarin now would not only be idiotic, but it would also mortgage the future for no reason. Right now, the Blackhawks cannot afford to take too many more L's due to mismanagement.
If Artemi Panarin were to come back to the Blackhawks, it would have to be on a long-term deal that works for both parties. It makes no sense to be going through this preventable headache every few years where StanBo unloads the best players because there is no cap space available. Contract negotiations are one of StanBo's shortcomings, but I have faith that he can turn it around. This would be the perfect time to do it. Go out and get the guy who wants to play for your team and has had previous success here.
Now, let's speculate on dollar signs and years. I would have to say Artemi Panarin has earned himself a contract on the level of what the Tampa Bay Lightning gave to Nikita Kucherov, which is an 8-year deal worth $76 mil. This would come out to an AAV of $9.5 mil per year. There is also the possibility that Artemi Panarin would take a discount to come back and play for the Blackhawks. That discount might drop his asking price to maybe somewhere around $8.5-9 mil per season, so it the Blackhawks would not be saving a ton.
Although, a discount may not be out of the question. It's no secret that Artemi Panarin loved playing in Chicago alongside Patrick Kane. See below, where the love is mutual amongst former linemates, Panarin-Anisimov-Kane. Buckle up, boys and girls, we are about to go on a Feels Trip.
Panarin chats with Anisimov and fist bumps Kane.
Jonathan Toews joins in on the fun.
Kane says, "I miss you." to Panarin.
Zoomed-in version of Kane saying, "I miss you." to Panarin.
This family reunion could have been in the works for a long time now. Blackhawks' fans just have to wait and see whether or not it happens. It could just be a matter of time.
For more Blackhawks news and updates, follow the author @Certified_TonyG on Twitter.