The Blackhawks were a bottom-dwelling afterthought in the NHL for a long time before becoming a perennial powerhouse again in recent years. You can accredit a huge portion of the team's recent success to the mustachioed man behind the bench, Joel Quenneville. Quenneville was hired as head coach in 2008 and hasn't looked back since.
"This is the first time I walked in a room where…wow! I was impressed."

The #Blackhawks​ roster in 2008-09 was a sleeping giant when Joel Quenneville took over: https://t.co/afysGmvjas (@KIA) pic.twitter.com/bae2cnwS7j

— Blackhawks Talk (@NBCSBlackhawks) August 16, 2018
10 years and 3 Stanley Cups later, the Blackhawks find themselves in a frustrating position. They were swept in the 1st round of the playoffs in 2017 by the Nashville Predators, and last season, the team failed to make the playoffs for the first time since 2008. As one age old saying goes, all good things must come to an end at some point. The end of a dynasty in Chicago could very well be staring us right in the face.
Even though the last 10 years have brought more ups than downs, there comes a point where sometimes it's in everyone's best interest to leave the past in the past and move forward the best you can. This could mean making a hard decision which would be unwelcome in most fans' minds, including my own. If the Blackhawks find themselves on the outside looking in next April, it may be time move on from the legendary Coach Q.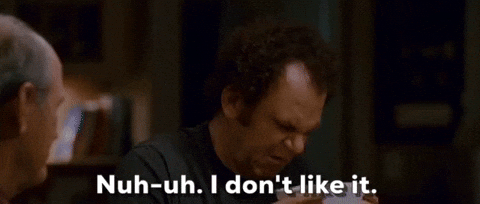 However, the Blackhawks might not have to search far and wide for their next head coach. There's a qualified candidate for the job within the organization and his name is Jeremy Colliton.
Who Is Jeremy Colliton?
Jeremy Colliton was a former 2nd round pick of the New York Islanders in 2003. Before being hired as Head Coach of the IceHogs, he had a brief NHL career and also played overseas in Sweden (SHL), including playing with the team he ended up coaching, Mora IK.
Why Jeremy Colliton Should Be Considered Heir Apparent
Jeremy Colliton made a seamless transition from player to coach. He got his first shot with Mora IK of the SHL and coached them for 4 seasons. In his last season with Mora IK, the team finished with an impressive 35-4-13 record. One year ago, the Blackhawks organization hired Jeremy Colliton to be the Head Coach of the Rockford IceHogs.
Tracey Myers of NHL.com talked with Blackhawks' GM, Stan Bowman, about newly hired Jeremy Colliton. Bowman praised Colliton's abilities and said,
"Jeremy's experience as a player and a coach will allow him to be a great leader and mentor for our young prospects in Rockford. He is coming off a great start to his coaching career with four successful seasons in Sweden and fits very well into our plan of continuing to develop our younger players."
In his first year as Head Coach of the Rockford IceHogs last season, Colliton would go on to lead the team to a 40-28-8 record. The IceHogs had a red-hot run in the 2018 AHL Calder Cup playoffs, which was anchored by Collin Delia. They would eventually come up short in the AHL Western Conference Finals where they lost to the Texas Stars.
In his first year behind the bench for the @goicehogs, head coach Jeremy Colliton proved he was the right hire for the team.

→ https://t.co/G2psv9uGII pic.twitter.com/XQva1AvY6m

— AHL (@TheAHL) May 31, 2018
Scott Leber of WTVO-ABC and Fox 39 talked to IceHogs' goalie, Collin Delia, about his coach. Delia had this to say about Colliton,
"He's very aware of what's going on in the locker room. He feels the energy in the locker room. He knows what to say, what not to say and when to say nothing at all. Every time he addresses us it's with level-headedness and respect."
It sounds like Colliton knows how to handle every type of situation and any type of personality, which is extremely important as a head coach in an international sport such as hockey. "Player's coaches" like Jeremy Colliton tend to stick around for a while and have success. These are all great signs, especially for a young coach who's looking to prove himself worthy.
When Will Jeremy Colliton Get His Shot?
If it were up to me, I would wait and see how this season plays out. Out of respect for what he's done for the Blackhawks, I'm still giving Joel Quenneville some wiggle room and leeway. The best plan of action would be for the team to re-evaluate their options at the end of the 2018-19 season.
For all we know, the Blackhawks could turn it around and have a bounce-back season which would be amazing and generate a much-needed boost of morale for the team's fanbase. Only time will tell when Jeremy Colliton will get his shot, but if this upcoming season goes poorly for the Blackhawks, Colliton's time could be coming sooner rather than later.
For more Blackhawks news and updates, follow the author @Certified_TonyG on Twitter.