Blackhawks' fans, rejoice! The Marian Hossa headache may soon be over! It was reported today that the Blackhawks are working on a deal that would send Marian Hossa to the Arizona Coyotes.
Hearing CHI/ARIZ working on deal where Coyotes take Marian Hossa's contract. Believe Hinostroza is part of deal

— Elliotte Friedman (@FriedgeHNIC) July 12, 2018
This is great news considering that it would alleviate Hossa's cap hit of $5.275 million for the next 3 years. However, there is also some bad that comes along with this great news. In order for this deal to happen, Vinnie Hinostroza is rumored to be included.
Vinnie Hinostroza has been notified he's being traded to the Coyotes along with Marian Hossa's contract, source says. @FriedgeHNIC first reported.

— Scott Powers (@ByScottPowers) July 12, 2018
Hinostroza is a fan favorite and a few tears will surely be shed over the loss.
It will be okay, Blackhawks' fans. This trade actually makes a ton of sense for both teams. Arizona is in a perpetual state of rebuilding and would want something else since Hossa technically retired and they are just eating his cap hit.
Although the Blackhawks would lose a Top 9 forward in Hinostroza, they would gain some much-needed cap space relief. This would allow them to make a bigger splash this offseason in regards to signing more free agents – preferably defensive help.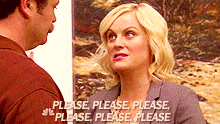 There are a few Blackhawks prospects that I already have in mind to fill in for Vinnie Hinostroza and I have written about all of them in my last article. StanBo and Co. have restocked their farm system for an occasion such as this one.
It has also been reported that the deal would include more players who have yet to be named.
More info leaking in. I'm told it is not just Hossa and Hinostroza.

— Jay Zawaski (@JayZawaski670) July 12, 2018
The Blackhawks would be getting not only some desperately needed cap space relief, but also some players in return who have not been named yet.
I'm hearing Jordan Oesterle could be included too and multiple pieces are coming back to the Blackhawks.

— Scott Powers (@ByScottPowers) July 12, 2018
Stay tuned, Blackhawks' fans! This trade is picking up some serious momentum and getting interesting real quick!