Despite a wealth of great prep signings, UNLV's basketball program has struggled the last half-decade with keeping talent in the program. One could literally make an NBA Summer League team with the names of UNLV past, specifically players who came and went in a season or two. Most of the time, it's because each player believed they were NBA-ready, using UNLV to meet the mandatory NBA rule age-minimum before bolting for somewhat-greener pastures. The age of the one-and-done basketball player may be at an end now that NBA commissioner Adam Silver told the Board of Governors its time to end the rule for good.
Silver told the Board of Governors Wednesday the rule has run its course and is, in fact, hurting colleges both academically and athletically. A major factor in the decision: former Secretary of State Condoleezza Rice.
"My personal view is that we're ready to make that change," Silver told the group. "Given that Condoleezza Rice and her commission has recommended to the NBA those one-and-done players now come directly into the league, and in essence the college community is saying we don't want those players anymore, that tips the scale in my mind that we should be taking a serious look at lowering our age to 18."
Since 2006, UNLV has lost three players to the NBA after their freshman year, most recently center Brandon McCoy — who went undrafted. While it pales in comparison to Kentucky or Duke, UNLV isn't bringing in the depth of talent those programs can.
One-and-Done Players By Program Since 2006

As of now, the rule states players either must be 19 or must have finished their freshman year in college to enter the NBA. The current collective-bargaining agreement doesn't expire until 2024, but, according to the New York Post, "draft eligibility rules can be renegotiated before the next collective-bargaining agreement."
Former UNLV standout Anthony Bennett left after his freshman season and was the first overall selection in the 2013 draft, taken by Cleveland. He never averaged more than 16 minutes and hasn't played a single second in the NBA since he 2016-17 season. One could say he would've benefitted from a few more years of college, despite his draft status — specifically when it comes to emotional development as a young man.
Gorman grad Stephen Zimmerman also came to UNLV with great promise. A standout from local powerhouse Bishop Gorman, Zimmerman was expected to be the great local hero. Instead, despite not even an All-Conference award, he left after one season. Zimmerman was drafted in the second round, four picks after fellow former Rebel, Patrick McCaw, who left after his second season with UNLV.
Zimmerman was cut by the Orlando Magic last July and currently plays for the South Bay Lakers in the G League. McCaw, on the other hand, just won his second ring with the Golden State Warriors. The list goes on and on. There are six former UNLV Runnin' Rebels in this year's NBA Summer League yet only one of them — graduate transfer Ike Nwamu — actually graduated from college or used up all of their collegiate eligibility.
It has hurt UNLV on so many levels, whether image or simply program continuity. While the rule won't solve all the problems, especially with the snakes dripping honey from their lips who gravitate towards gifted young athletes, it should help UNLV.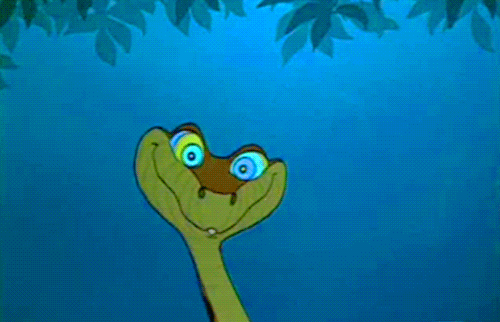 The next time UNLV signs an McDonald's All-American, the program — especially head coach Marvin Menzies — can rest easy knowing they no longer are the stepping stone that helps aspiring young ballplayers circumvent an outdated NBA rule. Perhaps, in the long run, this will help Menzies bring in the athletes who honor their commitments, instead of using UNLV's basketball program — and all of the Rebel fans — to placate a stupid NBA rule before leaving them abruptly like a late-night Tinder hookup.