Just when you thought it couldn't get any more crowded for the Las Vegas major league sports scene, Major League Baseball commissioner Rob Manfred has thrown a splitter. The 10th commissioner in MLB history publicly stated on Tuesday he would like to add another team to the league, citing Las Vegas as one of his top choices.
Manfred, who was speaking to Fox Sports during the Major League All-Star Game, told the crew he would like to expand Major League Baseball to 32 teams. While he mentioned a few others, Las Vegas was second on the list. The statement brought flashbacks of 2004, when Vegas and then-mayor Oscar Goodman were used as leverage pawns by Major League Baseball as the Montreal Expos moved to Washington D.C. to become the Nationals.
"We have a real list of cities that I think are not only interested in having baseball, but are viable in terms of baseball — places like Portland, Las Vegas, Charlotte, Nashville in the United States, certainly Montreal, maybe Vancouver, in Canada," Manfred told the Fox Sports crew in the video posted below (scroll to 6:35). "We think there's places in Mexico we could go over the long haul."
While the con was on in 2004, things have changed in Las Vegas the last 14 years. The Vegas Golden Knights moved into T-Mobile Arena and joined the NHL and reached the Stanley Cup Final in their first season. The Oakland Raiders announced a move to Las Vegas in 2020 as well as began construction on a new, state-of-the-art football stadium. Even the WNBA has taken up residence in Sin City, sending the San Antonio Stars to Vegas to play as the Las Vegas Aces in the Mandalay Events Center.
The commissioner even went on record during the Dan Patrick Show and said he's very open to a Vegas expansion team, even with legalized gambling.
Add into the mix the fact the Las Vegas 51s (soon to be Las Vegas Aviators) have begun construction on a new stadium in Summerlin, Las Vegas is no longer the pawn in this negotiating game. It's the queen. In fact, other than Nashville (who didn't seem too interested after its mayor made it clear he is worried about the city's MLS expansion team) and maybe Charlotte, there is no greater option for MLB right now.
Personally, I don't think it's a coincidence Manfred made this statement two days after Las Vegas product Bryce Harper won the 2018 Home Run Derby and just a month since the Golden Knights took the sporting world by storm in its historic Stanley Cup Final run.
While I believe the L.A. Clippers are headed here within the next few years, baseball is a different beast altogether. In a season with 162 games and 81 home dates, it's is difficult to fill a stadium every day. Las Vegas is a nomadic town with fans from all parts of the country. No chance I'd forsake my beloved Cubs for a new team, but — then again — who'd have thought I'd forsake the Blackhawks for the Golden Knights. Mix in triple-digit heat more than half the year and one can see some of the drawbacks. Milk could definitely be a bad choice.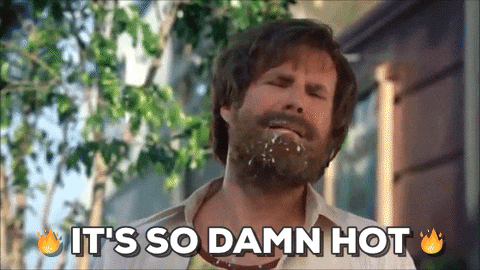 Or not. Those concerns aside, the new Las Vegas Baseball Stadium in Summerlin is being built with expansion in mind. Even back in 2004, when the 51s were attempting to move to Henderson, 51s president Don Logan told me the intent was always to build a stadium with a half-bowl that can later be retrofitted to host a Major League team, instead of a Triple-A squad. The original talks to move the 51s to Henderson stalled and died a slow death under Goodman's constant grandstanding when it came to the Expos relocation. Worse, it took another 14 years for the 51s to make the move out of Cashman Field.
This is a different time. We live in a brave, new world where Las Vegas major league sports is no longer a "what if" but a "when." Time will tell how the city's growth, which has kicked into overdrive lately, will continue. As California residents look to skip out on the ridiculous cost of living in the "Golden State" by moving to Vegas, the population could continue to explode.
Las Vegas has produced some of the best players in baseball with Harper, 2016 National League MVP Kris Bryant, New York Yankees reliever Chasen Shreve, Texas Rangers Joey Gallo and Drew Robinson, as well as countless others like Seattle Mariners reliever Chase Bradford and Pittsburgh Pirates pitcher Nick Kingham. Baseball is king in Vegas, no matter how popular hockey gets. Imagine Harper and Bryant coming home to finish their careers with a Vegas expansion team. Talent and leadership like that would immediately put the expansion team in a position to win right away, just like the Golden Knights.
Could it work? Yes, but the great experiment of major league sports in a town birthed from gambling is still in its infancy. Still, it doesn't mean it won't work.
Las Vegas has been undervalued, underrated, and underscored for long enough. If Major League Baseball wants to add an expansion team here in the Vegas Valley, it's time to start ramping up the publicity. I mean, Nashville is cool but it isn't Las Vegas. Honestly, nothing is so bring on the next Major League Baseball expansion team. Sin City is ready!