Let's all do it together; take a deep breath in and exhale. Repeat the following phrase as you let your essence vibrate: "Moncada will be fine." Continue this exercise for the next five minutes until you have re-centered yourself.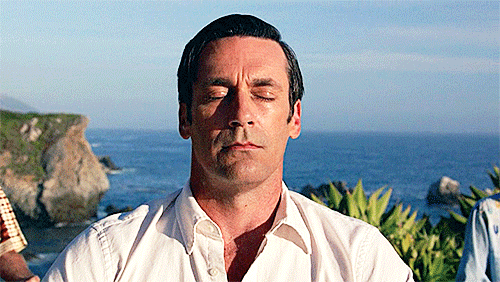 Yoan Moncada is going to be just fine. The White Sox crown jewel and ordained savior from the throes of mediocrity is in an epic slump that has not bottomed out. Thursday's opening contest against the Minnesota Twins continued Moncada's downward spiral. After a dreadful 0 for 4 demonstration with three punch outs, the switch-hitting phenom is striking out over 42 percent of the time. Believe it or not, he's not the league's worst strike-out victim; Miguel Sano and Ian Happ are running away with that distinction. Still, at least Sano's ISO is .325.
Adding insult to injury, Moncada has six hits on the season, four of which came in two games. The other eight games where he's been blanked have been concerning for White Sox fans to watch. For fans, it's been a mix of excusing swings-and-misses as developing in the majors and screaming at the TV imploring Moncada to swing the damn bat.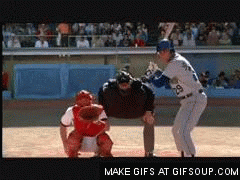 And besides his own performance, Moncada hasn't taken the assistance he's been given. He botched a squeeze two days ago against the Ray and by the lethargic body language on display Thursday night in Minneapolis, there should be healthy concern for Yo Yo's mental state.
Renteria addressed Moncada's woes at length after the game on Thursday:
"You continue to talk to him. I think that the biggest thing for all of them is they beat themselves up because they want to do well," Renteria explained. "I think most on the outside don't understand that the pressures they put on themselves to have success, it's pretty daunting. And I think when you're expected to be X-type of player and there's all these expectations. That's noise to me. That's something he doesn't have to worry about."
Renteria continued:
"Yoan Moncada has to be Yoan Moncada. He's gotta take from the best that he can get from anyone that's been in the game that's had success, understanding what those guys have done to give themselves a chance: the routines they go through, the type of work they do, the type of focus and concentration they go through on a daily basis."
Renteria went on to defend the difficulty of the game by explaining the difference of observing the game from the stands and being in the dugout. Besides the obvious distinctions, he shared how many fans may take a few pitches off or only dial in for the meaningful pitches at pivotal moments in the game. But players can't do that. Renteria provided a glimpse into how ballplayers must remain focused and how Moncada specifically can learn from watching his teammates' at-bats.
"As a major-league baseball player that's your lot," Renteria continued, "that's what you got to do and you learn from everybody while you're playing the game. That's one of the lessons he's learning right now. By no means is he a finished product and I want him to understand that he's not a finished product. But there are certain things that you have to do. You have to maintain focus and if you're not hitting, you gotta catch the ball; and if you're not catching the ball you better hit. But you can't fail at both."
Moncada's lack of focus was something I picked up on from the botched squeeze on Wednesday. After he sauntered into the dugout, Renteria tried to offer instruction and Moncada tried to leave walk away before Renteria was finished. His gloomy disposition was in full view, but to Renteria's credit, he didn't allow Moncada's stature and frustration to cloud the instruction the youngster needed to hear.
But, the lack of focus leaked into Thursday's performance and Moncada booted a routine play at second late in the game and then missed an easy catch at second that allowed a Twins baserunner to scoot to third. This is part of the development of a ballplayer and a perfect illustration of what Chris Getz and Rick Hahn have preached about prospects taking their lumps in the minors before reaching The Show.
It is likely that Moncada has never dealt with this kind of slump before, and the attention heaped on him from a clamoring and excited fanbase on social media an altogether new experience for him. He's active on Instagram and given the king's welcome he's received in Chicago it's hard to ignore the attention, both good and bad.
Renteria plans to keep him in the lineup and make him play through the challenge. "There may be a day where he's going to have a day," Renteria said. "I don't know when that's going to be. And the best time to give him a day is during a game because they're now able to sit back and watch a ballgame for a little while and see everybody go through the process."
For a young player, this is useful. The mental toughness required in baseball is what makes the game beautiful. It is an internal struggle to control one's emotions on a consistent basis and in the face of immense pressure. The pauses in action are the most difficult for players because their instincts and reactions are interrupted. It's unlike any other athletic contest where we praise improvisation and extemporaneous athleticism; baseball is a deliberate game with a different measure of focus. One moment of hesitation, doubt or fear can ebb a flowing tide of confidence in a hitter.
Moncada is going to take his lumps in the majors. It could be an entire season of dreary production, but the organization has to be committed to his success and development. Sending him to Triple-A won't help the slugger. This is why organizational depth is important and prospect rankings can be frustrating. It's also a reminder of where the White Sox are in the rebuilding process.
So, take a deep breath and repeat with me: "Moncada is going to be fine."