White Sox Legend has Passed Away in Chicago

The "Cuban Comet", Minnie Minoso, the first black major league baseball player to ever play in the City of Chicago, has passed away.
Minnie Minoso — Mr. #WhiteSox — has died. Tears of sadness are falling for a great man. pic.twitter.com/zpi6WFuxH0

— Chicago White Sox (@whitesox) March 1, 2015
While there are some disputes to in fact when Minoso was born, 1922 versus the 1925 as he often insisted, one thing cannot be argued — he was one hell of a ballplayer and seemingly an even better man.
The 7-time All-Star, played for the White Sox over a span of five decades, displaying an above average combination of speed and power. Unfortunately, as reported by the Chicago Sun-Times, Minoso was denied entry into the Hall of Fame in December, failing to receive the necessary votes from the 16-member Golden Era Committee. Minoso received eight of the 12 votes needed.
Sad news that Minnie Minoso passed away; was as great ambassador for #WhiteSox as Ernie was for Cubs. Another big loss for Chicago baseball.

— David Haugh (@DavidHaugh) March 1, 2015
According to the Chicago Tribune, Minoso was pronounced dead at 1:09 a.m., according to the Cook County medical examiner's office.
"He was an extraordinary person," Charlie Rice-Minoso said. "He made many contributions to baseball and to Chicago. He'll be missed most by his family and closest friends."
Minoso was beloved by many and remained active with the organization, even mentoring many of the fellow Cuban-born players such as Alexei Ramirez and Jose Abreu.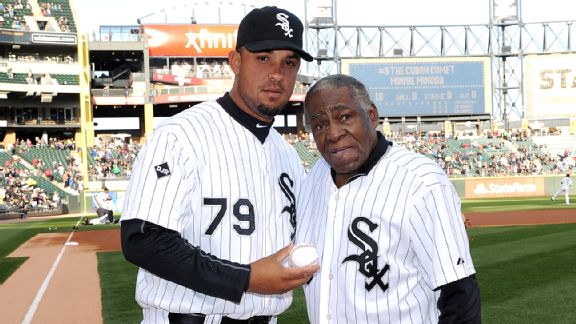 First it was Ernie Banks, and now Minoso, two true icons in Chicago baseball lore. Another extremely sad day.

1,116 total views, 1 views today
<