Miley Cyrus' Sexy Selfies Reppin' Chicago Sports Go Viral

#TBT — Love her, or despise her, Miley Cyrus is an unavoidable entertainer.
Whether Miley is helping 'Free the Nipple' or she's smoking weed on stage at the EMA's, she is getting the exposure she wants while collecting large checks in the process.
With a now global reach, Miley and Chicago have an interesting bond that includes pantless selfies and custom Michael Jordan bikinis.
Back in 2013, the songstress couldn't resist paying tribute to Chicago's South Side baseball team when she tweeted a naughty photo of herself all glammed up and wearing a Chicago White Sox jersey, high heels and nothing else.
Miley 1, pants 0.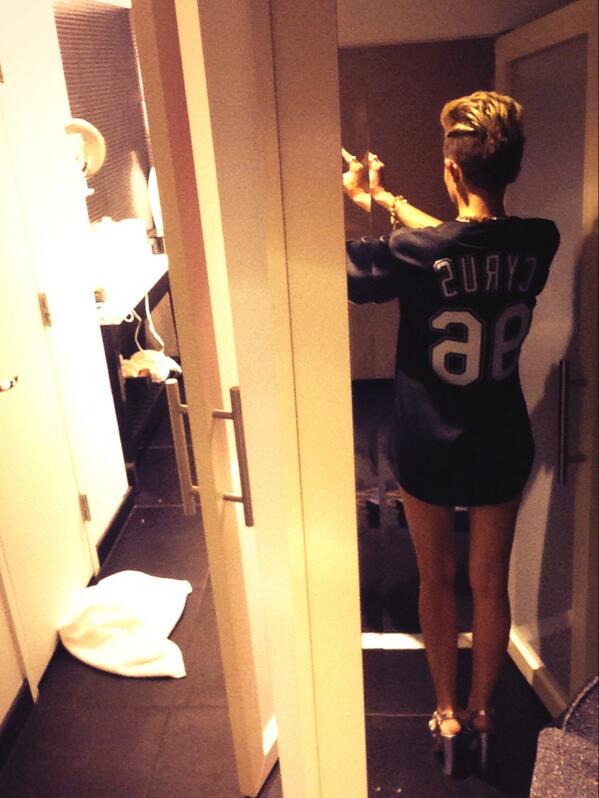 The then 20-year-old was in Chicagp to promote her new single, "We Can't Stop, at B96's SummerBash; however, Miley has shown her love for Chicago in more ways than one…
Smiley @MileyCyrus showing her love for Da #Bulls ~! @B96Radio @chicagobulls @JimmyButler @ScottiePippen @TajGibson22 pic.twitter.com/mxF2rJIkG3

— Chicago History (@Chicago_History) November 20, 2014
Continue on to see Miley put Michael Jordan closer to Hannah Montana than ever before, while filming the video '23' with Mike Will Made It. 
21,866 total views, 1,906 views today
<