Erin Andrews' Tongue Out, A Lot Hotter Than MJ's [PHOTOS]

Erin Andrew's has truly come a long way in the world of sports. She is now the No.1 sideline reporter for Fox Sports, whether or not she deserves that recognition is completely debatable.
Many think she sucks quite frankly and hurts the overall integrity of the sport she is covering; however, nobody in their right mind thinks she hard on the eyes. She's hot, plain and simple.
Sorry Pam Oliver.
Any who, Terez Owens stumbled upon a phenomenon that we're not quire sure the fans are aware of, Andrews loves to stick her tongue out while on the job, a la Michael Jordan.
We must admit, she's look good doing it.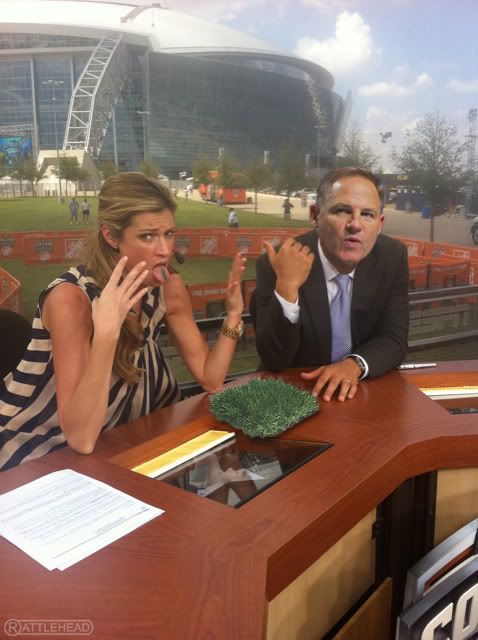 Since we are on the whole Erin Andrews hot train, we won't be stingy and not share a bunch of other photos of Andrews showing off her unbelievable body.
For more on that, go ahead and click that arrow.
<