#TBT – Remember Joakim Noah's sister Yelena Noah? Of course you do, everyone in Chicago fell in love with her a short while ago. After the Bulls beat the Nets in the first round of the 2013 NBA Playoffs, Joakim and Yelena shared a moment that was caught on national TV.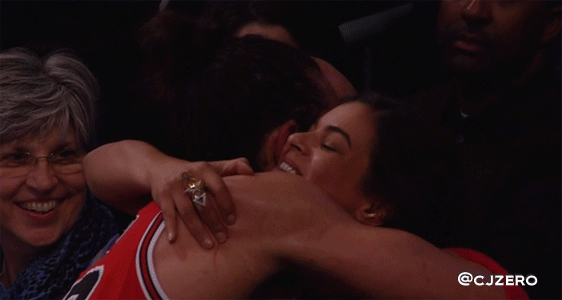 Not long after this moment, she became the next big thing for every modeling agency in Chicago. That led to a ton of galleries on the Internet, as well as a Pepsi Commercial with Victor Cruz from the New York Giants. You can see her briefly in the convenient store with Cruz in the video below.
As Joakim Noah's career continues to soar as the reigning Defensive Player of the Year, this might just be the start for Yélena. At just 28 years old, she has a very promising modeling / acting career ahead of her.
More pics below.
Photo: Rene Cervantes
Photo Credit: MixHost
Photo Credit: Francois Durand/Getty Images
Photo Credit: 0zed