90's Bulls: Where Are They Now? Pt. 2

Chances are, if you care what the members of any team are doing twenty years later, they were pretty damn good. In the case of the 90's Bulls, they weren't just good, they were some of the greatest teams in NBA history.
Even if you're not necessarily a Chicago Bulls fan per se, you can't argue the cultural significance of the Bulls on an international level. The long shorts, the sneakers, and the birth of the modern day endorsement deal took those Bulls to another stratosphere in terms of exposure.
As for the most famous of them all, Michael Jordan, if you even remotely follow the NBA you know what he's doing; but what about the rest of the guys that helped to bring six rings to the Windy City?
Let's continue with Pt. 2.
Ron Harper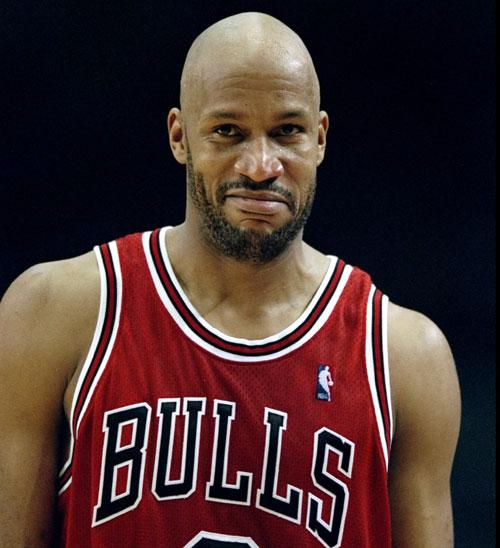 Ron Harper enjoyed a successful 15-year run in the NBA, spending five of them with the Chicago Bulls from '94-'99. In those 15 years he won five rings: Three as the starting point guard for the Bulls from '96-'98, and two with the Los Angeles Lakers in 2000 and 2001.
Despite never earning an All-Star selection, he was highly touted coming out of college. Playing for the University of Miami (Ohio), Harper was a two-time MAC player of the year (1985-1986) as well as being a consensus second team All-American in 1986. After becoming the first men's player in MAC history to accumulate 2,000 points and 1,000 rebounds in a college career, the Cleveland Cavaliers selected him with the 8th overall pick of the 1986 NBA draft, and was selected to the 1987 NBA All-Rookie First Team after averaging 22.9 points and 2.5 steals per game. During his five year stretch with the Bulls, Harper averaged 8.2 points per game.
Since retiring as a player, Harper has remained close to the game of basketball, spending two years as an assistant to Flip Saunders, as well as occasionally working for the NBA running overseas youth basketball camps. According to sources, Harper also helps run a youth basketball program called Overtime Sports in New Jersey.
Earlier this year there were additional reports stating Harper was intrigued by the possibility of filling the New York Knicks highly publicized head coaching vacancy. However, he was overlooked by former coach Phil Jackson. After whiffing on Harper's former Chicago teammate Steve Kerr instead chose a fellow point guard from the Lakers – – Derrick Fisher.
19 total views, 19 views today