It has been days since former Bellator competitor and The Ultimate Fighter contestant War Machine was captured by police following an incident in which he allegedly beat his ex-girlfriend Christy Mack. The actions of War Machine, both the brutal assault and the cowardly run from authorities, have been highly scrutinized by numerous figures. The most recognized of these names, thus far, was Duane Chapman, more commonly known as Dog the Bounty Hunter.
Dog had many words for War Machine via Twitter. However, while being interviewed by X17 Online, Hulk Hogan gave his opinion on the incident.
"He's lucky it wasn't Ronda Rouse. He would have been in trouble."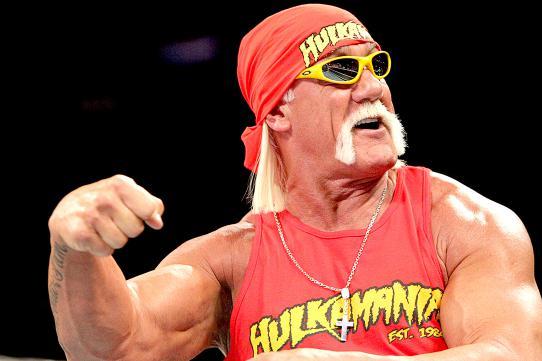 Hogan made a good point. Ronda Rousey is currently the UFC women's bantamweight champion and has yet to lose in her professional career. Rousey's trademark move is the deadly arm-bar she has used to finish eight of her 10 pro fights with, the majority of which concluded before the end of the first round.
It can then be said that had Rousey been the one that War Machine attempted to assault, he would have gotten a serious resistance and quite possibly may have never been able to.
Unfortunately, Mack had no way to defend herself against War Machine. According to allegations, War Machine forcefully entered Mack's Las Vegas home and proceeded to brutally beat her. He'd leave her with multiple broken bones and bruises including some liver damage.
Hogan would lay a simple final thought on the whole situation by saying, "that's not cool, brother."
War Machine faces numerous charges for battery and assault. He was captured by authorities at a hotel in California and will be tried in the state of Nevada, where the crime occurred.