Michael Jordan to the Clippers? Magic Johnson's draft rights lost on a coin-flip? We'll cover all that and more with some of the best Chicago Bulls Rumors of all-time.
10. Adidas Brothers in Arms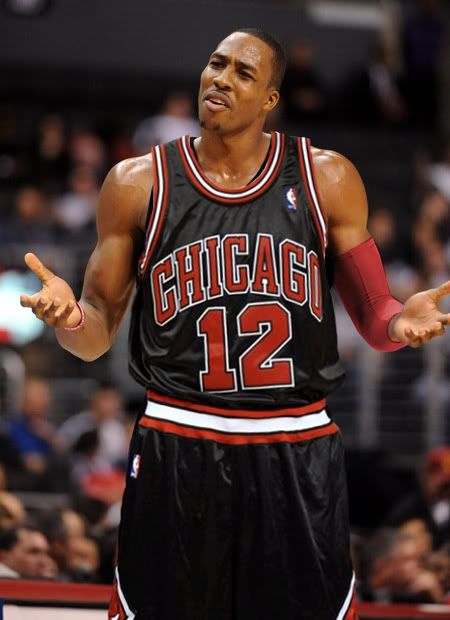 Once upon a time, didn't a pairing of Adidas endorsement brothers seem super sexy? Dwight Howard was on his way out of Orlando, and Chicago seemed like a sensible destination to toss into the rumor mill. Some thought it so sexy that it would be prudent to offer the Magic a package headlined by Joakim Noah. Now two years later, how do you feel about that trade? Howard seems to have fallen from grace since his less than graceful transition L.A. departure.
On the other hand, Joakim Noah is fresh off a DPOY campaign in which he was picked to be a First Team All-Pro over the aforementioned Howard. Last season, Rocket's coach Kevin Mchale even stated publicly that Noah was a better center than Dwight. Granted, that was probably just an empty kick in the ass aimed to increase production from his All-Star center. Still, the fact remains that McHale said it, and Noah made a point to call no take-backs with his phenomenal season.