7 Reasons To Attend Chicago White Sox Games in September

The Chicago White Sox have 11 home games in September and while some die hards may still have plans to attend U.S. Cellular Field, others will gladly pass up tickets.  Most fans are ready to pack it in and "wait until next year." They might not realize that there's some good reasons to catch a game at The Cell in the final month of baseball on the South Side.
7.) Cheap Tickets/ Nice Weather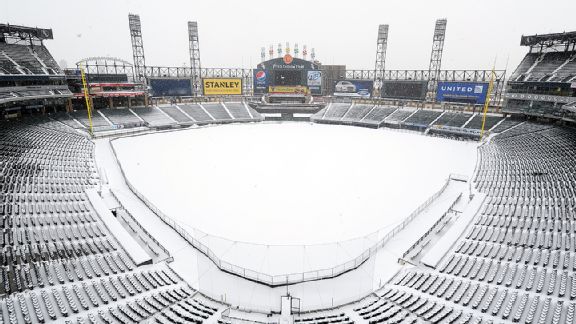 The White Sox offer plenty of promotions and special events that can get families and fans into the ballpark for next to nothing ( tickets anywhere from $7 – $25). Ticket resellers also offer low priced tickets where I've seen Lower Box seats starting at $8 for some games. It's as great time to take the family for a fun experience and not break the bank…
Remember when April was freezing cold (pic above from ESPN) and the thought of baseball was laughable? Well before we know it, summer will be gone in Chicago. People need to get out and enjoy the weather while they still can.
2,427 total views, 457 views today