There have been numerous complaints about the playing surface for the Chicago Bears at Soldier Field. The Soldier Field surface has been an ongoing concern, and star players such as Brian Urlacher, Jay Cutler, and Julius Peppers have voiced their concerns in the past. Remember when they cancelled Bears Family Fest in 2011?
"Over the last few weeks, we've had some extreme heat conditions," LeFevour explained. "It was a miscalculation on our ground crew's part. They did not get enough water on the field." - Tim LeFevour, general manager of Soldier Field (2011)
Bears kicker Robbie Gould even tweeted his own outrage to the news.
"Field conditions this bad this early in the season is inexcusable," Gould tweeted. "This is becoming a reoccurring problem and needs addressed." (2011)
It's a natural grass field that gets torn to shreds every weekend in the fall, just to be put back together with sod … or artificial natural grass (if there is such a thing). Concerts, soccer games, high school football and many other events occupy the Park District owned field when the Bears aren't playing. This takes a toll on the playing field and requires numerous repairs making it very difficult to play on come Sunday.
Chicago Bears president Ted Phillips recently said the Bears are exploring options and they will be switching it up, it's just a matter of when.
"Player cost is not going down – there's millions of dollars on the line every year and I want to be extra careful," Phillips said. "Because once we decide to make that change, it's never going back to grass. So, I'm currently in the process to gather the most recent data."
Phillips said "at some point" in the future there is a possibility that Soldier Field changes surfaces. Astro Turf used to be installed at Soldier Field until it was switched to natural grass in 1988.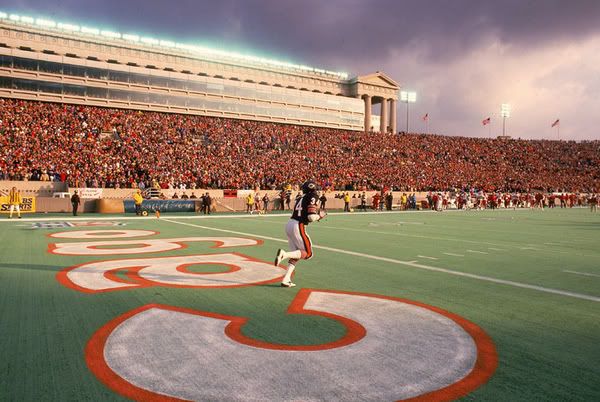 1,202 total views, 1,202 views today